LED POS displays buying guide
LED displays are a great way to illuminate a bland or ignored area of your store or business, or alert passersby to your presence. Introducing an LED display to your POS can increase the visibility, maximise the impact and create a dynamic eye catching focal point.
Illuminated displays are highly popular nowadays, with many businesses reaping the benefits of this modern addition. Well-lit products are far more likely to sell than unlit products, so consider using under shelf lighting to highlight special ranges. LED displays are ideal for estate agents, bars, restaurants, events, retailers and more.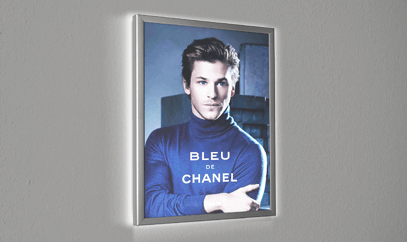 Illuminate your displays with energy saving LED lights.
LED illuminated poster frames
Freestanding LED displays
LED accessories and add ons
BACKL

Despatched in 2-3 days
LED Displays FAQ
What does LED display mean?
An LED display uses LED lights (light emitting diodes) to provide backlighting and illuminated key lighting to showcase specific posters and/or products in-store. LEDs glow subtly when turned on. They are available in a range of colours with one of the most popular for POS displays being white, to give your displays a warm, inviting glow. We also supply bright neon signs and scrolling LED display screens in various colours. In most cases you can also adjust your LED to be still or flashing depending on the nature of your display.
Where should I use LED displays?
Illuminated displays can be used almost anywhere around your business. If you are looking to catch the attention of passing trade around the clock, an LED open sign or illuminated window display is a great addition. Your windows will stand out on a busy high street for all potential customers to see.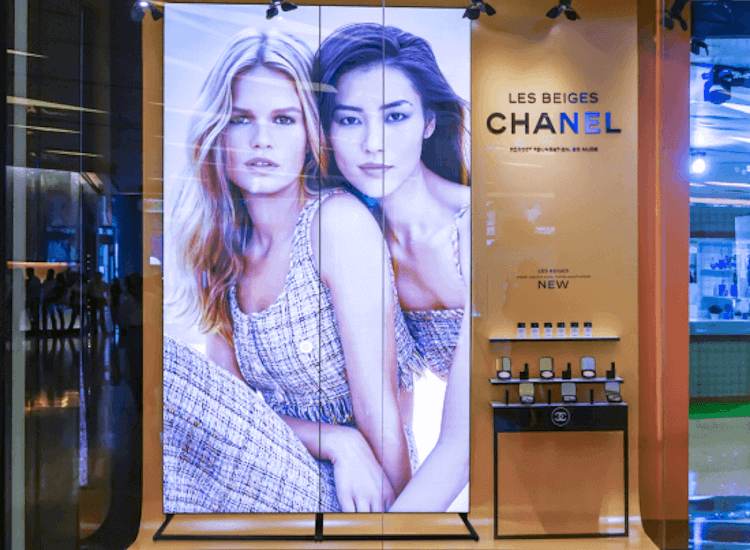 If you have a fantastic in store promotion, offer or a new range, an LED display stand or LED poster frame will add a subtle glow to make your message stand out. Under shelf lighting is also a brilliant addition to retail environments. Studies have shown that bright lighting can make products more attractive and increase impulse purchases, so consider using under shelf and under cabinet lighting.
LEDs are essentially a tool to make your POS displays stand out, so use them anywhere you feel you could benefit from a little extra push. Windows, walls, countertops and pavements are key areas where LED displays would make a difference.
What products are available with LED?
We stock a wide variety of LED products to cover all aspects of your business. Our range includes LED poster frames, snap frames, poster boxes, pavement signs, window displays, showcard holders, menu display stands, light columns and under shelf lighting.
What are backlit displays?
A backlit display is where the illumination comes from behind the display. For example, our LED poster boxes are filled with lights behind your graphic, this way rather than just framing your poster, your whole display will light up.
When using a backlit display, it is best to use a Duratrans printed poster. Duratrans is special form of paper that allows just the right amount of light to pass through to create your backlit POS display. The finish leaves a professional photographic poster. We also have high quality premium backlit paper for the same purpose.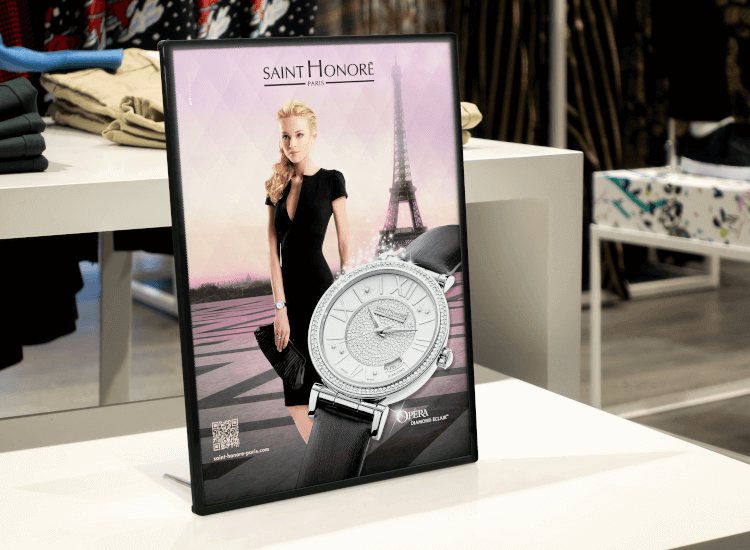 Will LED point of sale displays run up a high electricity bill?
All of our illuminated displays use energy efficient LEDs which can save up to 60% on your energy costs compared to other LED lights.
What types of LED shelf lighting do you stock?
LED shelf lighting is a great way to draw customers' attention to key items on your shelf, while also adding a premium, stylish look to your retail displays.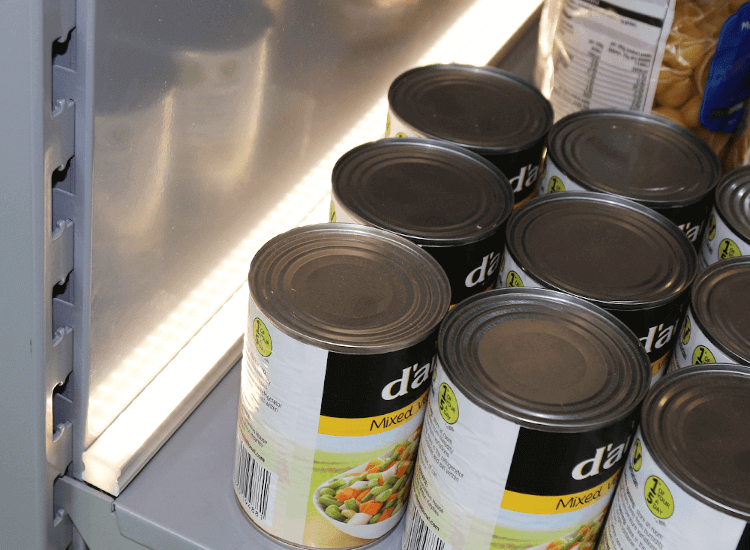 We stock adhesive and magnetic under shelf lighting kits, which are suitable for use on most types of shelving and can be fixed to the underside or base of your shelving units to provide a discreet and attractive soft glow around your promotional items. We also have an Illuminated Ticket Strip which shines a backlight through your promotional data strips messages and also projects a soft light on products below.
These LED shelf lights are available to buy in kits which include a power adaptor, power track and a choice of one, two, three or four LED strips, but all the components are also available to buy separately if you need to add to your displays, or would prefer to build your own.