Leaflet holders and literature displays buying guide
Literature displays, such as acrylic leaflet holders and brochure stands, are a simple yet effective way to clean up your business.
Whether it's your seating area, tables or service desks that are clogged up with scattered leaflets or brochures, there will be a literature holder to suit your needs.
No matter what kind of service or products you provide, you will have information to communicate. A great way of doing this beyond office hours is with leaflets that people can take away with them.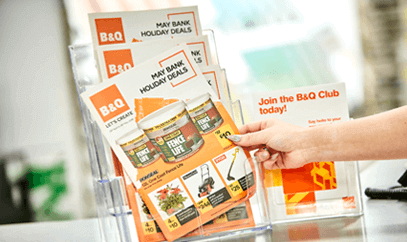 Leaflet Holders keep your business professional and tidy.
Brochure stands

Counterstanding leaflet holders

Wall mounted leaflet holders
Outdoor and shelf edge leaflet holders
Leaflet Holders FAQs
Why do I need a leaflet dispenser?
A leaflet dispenser is a necessity if you have any literature around your business for your customers or visitors to take away with them. To create a good and lasting impression, you should have everything displayed neatly and professionally, and a plastic leaflet holder is an affordable and simple way to achieve this. Not only does it make things easier for your customer, but will also help you provide an efficient service by knowing where all of your literature is, should someone request a leaflet or brochure.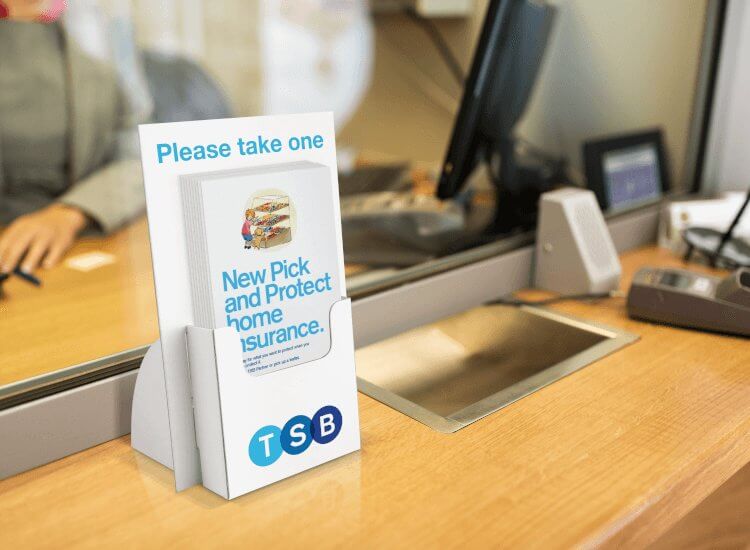 What style of literature displays are available?
We have countertop leaflet holders, wall mounted leaflet holders, brochure stands and business card holders to suit every need.
We supply a wide range of perspex leaflet holders including counter standing, wall mounted, business cards, multi-purpose, shelf edge mounting and even flat pack leaflet holders.
At UK POS, we are also able to manufacture leaflet dispensers to your specifications, so whatever style of literature dispenser you think would suit your business needs, it will be available.
Can acrylic leaflet holders be used outdoors?
Purpose built leaflet holders can be used outdoors as they are manufactured from high impact acrylic and designed with a lid to keep your leaflets dry and protected from the weather. The lid is also built to auto shut so you never have to worry about your literature. Outdoor leaflet dispensers come pre-drilled with fixing keyholes ready for easy wall mounting.
Where should I display leaflets?
Leaflets are great in waiting rooms or receptions when people are stationary and looking for something to read. In this situation it is important to have them displayed clearly and neatly rather than scattered across a table for people to dig through. For this job, a countertop leaflet holder is great.
Dispensers also work well near to entrances or exits, tills or desks where the customer has to engage so may be likely to pick up a leaflet. If a customer has come to your till or desk, they are already interested in your company so may be interested in taking away some extra information.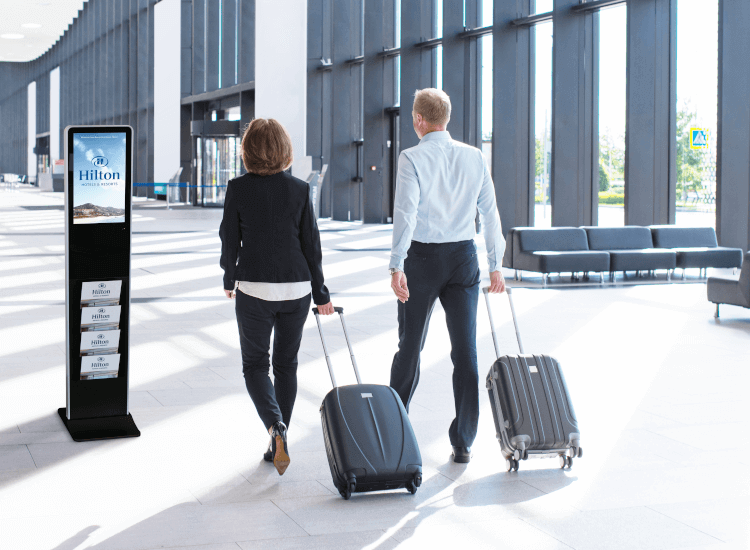 I have a few different sizes of literature, can they all fit in one dispenser?
Yes they can. Some of our leaflet holders are designed to fit a number of different leaflets at once, whether that be different sizes or different orientations. For example, our Four Tier Leaflet Holder can hold your choice of A4 paper landscape, two A5 portrait or three 1/3 A4 portrait. This style of dispenser is ideal if you have a variety of leaflets but don't have the countertop space for multiple leaflet dispensers.
When should I use a brochure stand?
If you have something a little larger than a leaflet, brochure stands are a larger floor standing alternative. These would work great for travel agents or department stores. We supply a wide variety of magazine stands, including tiered and rotating magazine stands.