How to make your shop COVID secure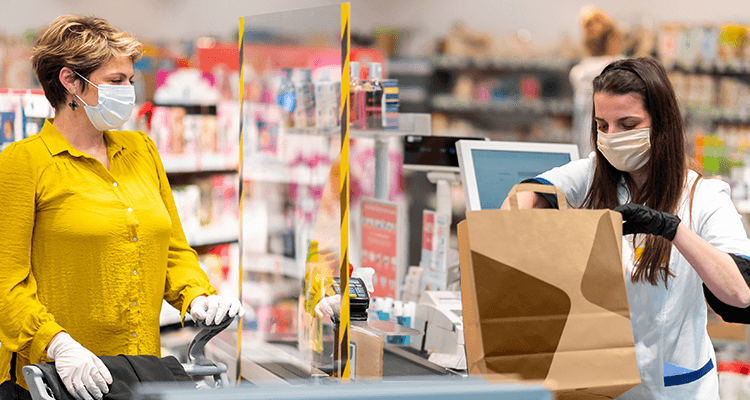 The coronavirus pandemic has changed the world in ways few of us probably ever envisaged. Retailers and other businesses had to adapt very quickly to a rapidly changing situation. The food retail sector - which stayed open throughout - performed remarkably well, thanks to pre-prepared pandemic flu planning undertaken by the British Retail Consortium in which major supermarkets are involved [1].
With lockdown restrictions now being gradually lifted, those in sectors such as non-essential retail, beauty and hospitality need to prepare their businesses to ensure they comply with the government's guidance to allow them to safely reopen. According to research published in Occupational Medicine journal, a 'significant proportion of cases' are related to occupational exposure, with the retail sector cited specifically [2]. Thankfully, there is some great COVID-19 prevention advice available to help protect staff, and plenty of business ideas to learn from those retailers who have stayed open throughout.
Comply with social distancing guidance
As the virus is transmitted by coughs and sneezes and contact with contaminated surfaces, most of the government's guidance on helping to control the spread has been through social distancing and increased cleaning and hygiene.
In the UK we have had a recommended 2m distance, or 1 metre with 'risk mitigations' [3].
There are quite a few different things you can do to aid social distancing within your business - some of them may require small changes to your store layout, staff training or business changes, such as specific shifts to reduce staff contact. Almost all of them benefit from improved in-store signage, which both keeps people safer and adds reassurance.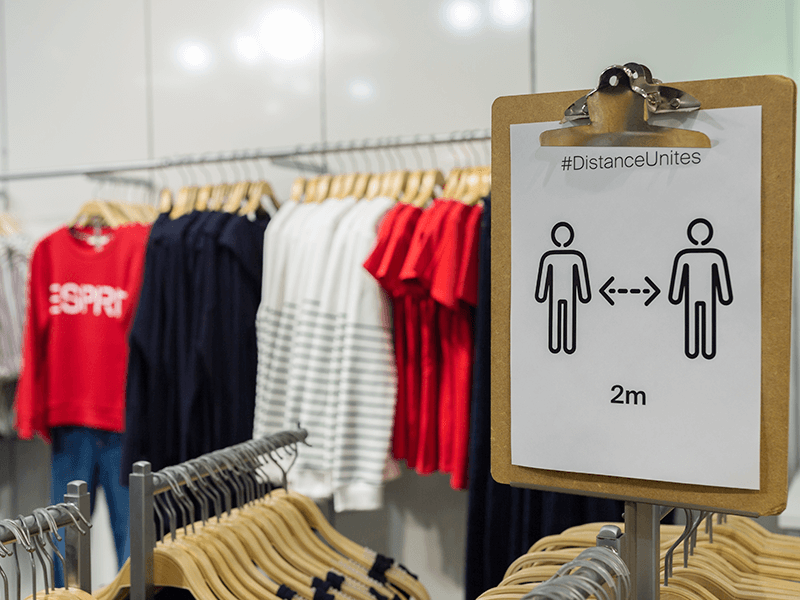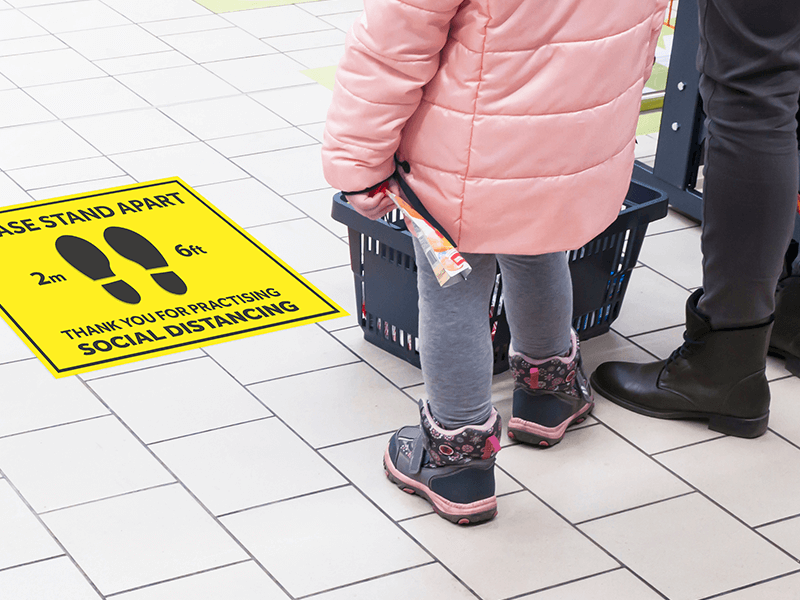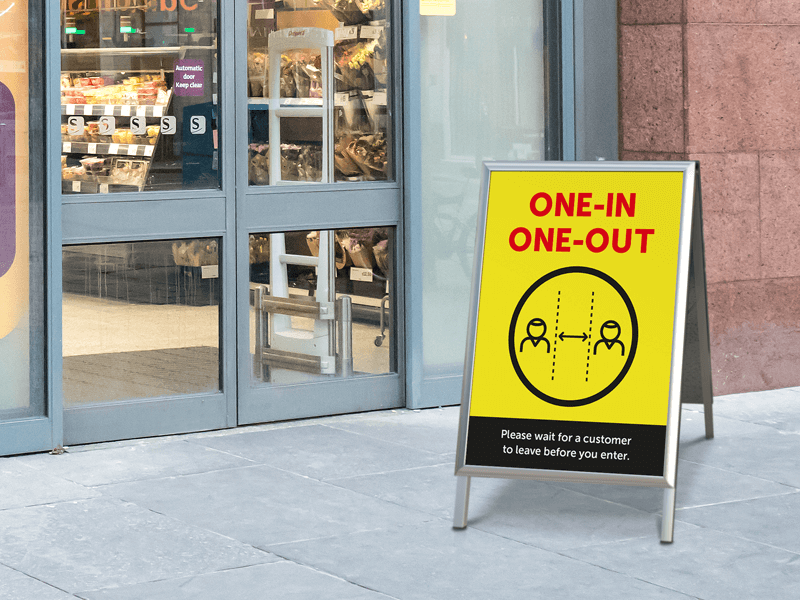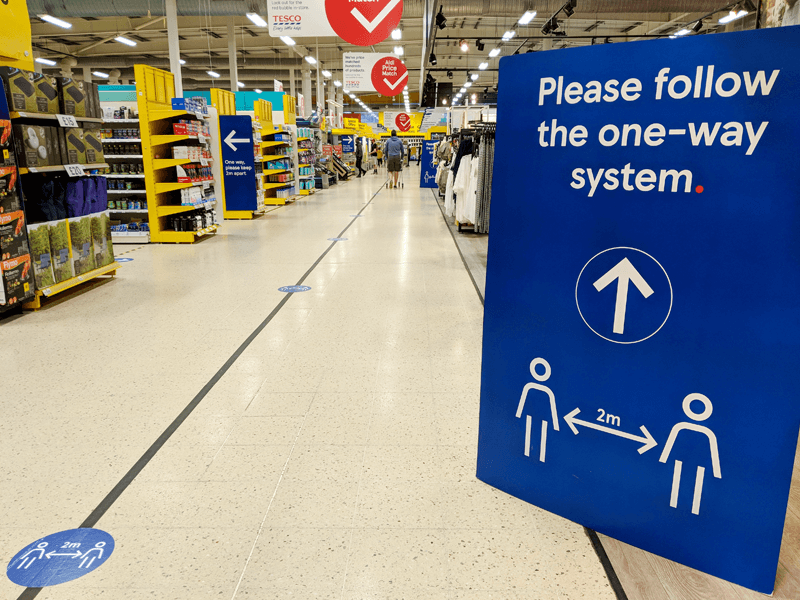 Minimise overcrowding
1. Reshuffle your layout: To ensure customers stay 2m apart you may need to reshuffle your store layout. Identify areas where staff or customers bottleneck and try to reduce overcrowding in these spots.
2. One in, one out: You may need to reduce the number of customers in your store at any one time. Pavement signs provide a very visible way of letting customers know and are available with pre-printed posters to tell customers what to do.
3. One way systems: For narrow aisles, one popular technique has been the adoption of one way systems. These can ensure that customers don't need to pass each other and come within the recommended 2m distance. We have a range of floor stickers and signs to help you add these.
'Providing floor markings and signage should remind both workers and customers to follow to social distancing wherever possible'

- Department for Business, Energy & Industrial Strategy and Department for Digital, Culture, Media & Sport (2020)
Using signage at your entrance
Many businesses are using new signage at their entrance, both to let customers know that they've reopened and to remind them of social distancing measures, while reassuring them that businesses are taking extra precautions.
Pavement signs have proven most popular outside stores, while roller banners have been a popular choice inside entrances.
Remind customers when in-store
Snap frames and showcard signs are very useful for reinforcing social distancing reminders, creating one way systems or controlling queues, and they can be placed on countertops, wall-mounted or in floor stands. All of these make the guidance much harder to miss. Social distancing floor vinyls and queue stickers have rapidly grown in popularity and provide a professional look.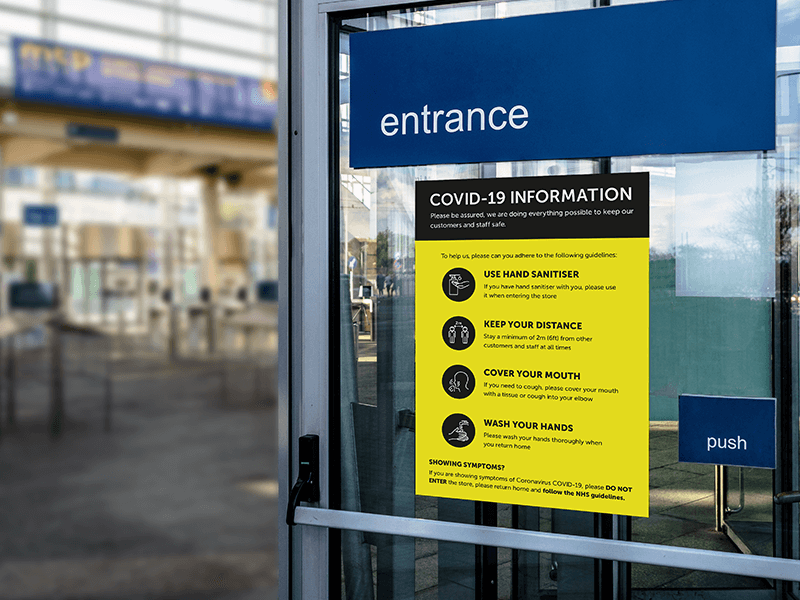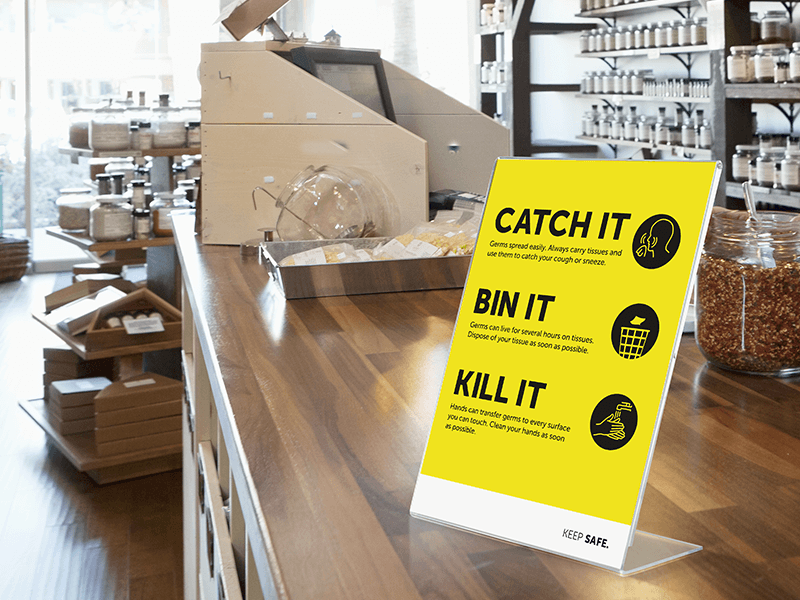 'Use floor tape or paint to mark areas to help people keep to a 2m distance'

- Department for Business, Energy & Industrial Strategy and Department for Digital, Culture, Media & Sport (2020)
Controlling queues
The downside of keeping customers further apart and reducing their numbers in-store is that queues can form outside. To prevent confusion, use clear social distancing signage to tell customers where to queue.
The government guidance recommends marking the floor with markers every 2m using floor stickers or paint [4]. If the queues are long, you may wish to utilise a queue management system.
Discourage customers from handling products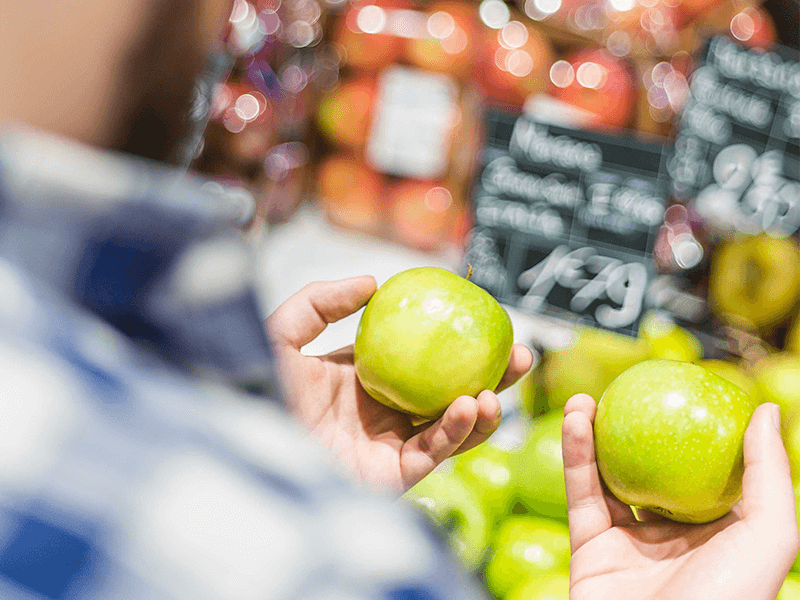 It's recommended that you use signage to encourage customers to avoid touching products wherever possible in order to avoid the spread of infection.
Consider using a different display method to minimise product touching and rotate 'high-touch' stock to reduce the risk of contamination.
Close your fitting rooms maintain hygiene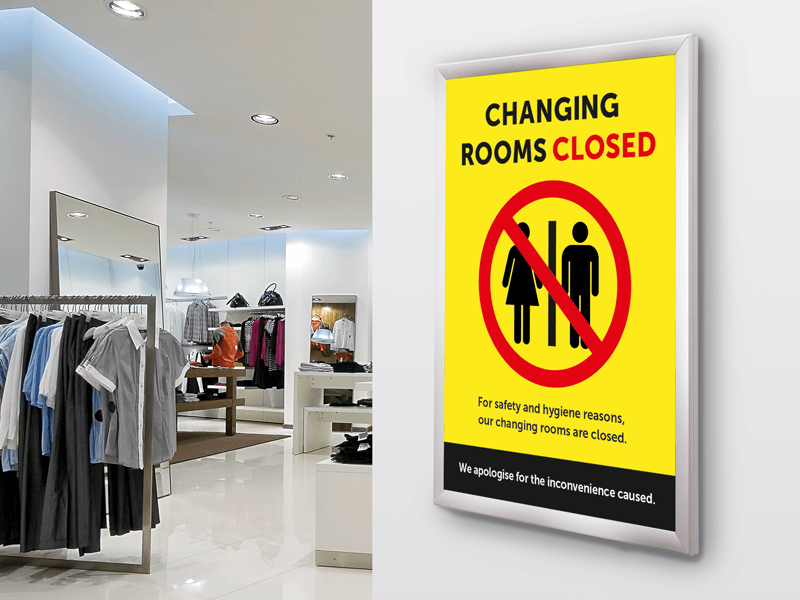 Government guidance says you should close fitting rooms wherever possible, given the challenges in operating them safely.
If fitting rooms are essential, such as when providing protective clothing for key workers, then the rooms must be cleaned very frequently.
Consider covering up large items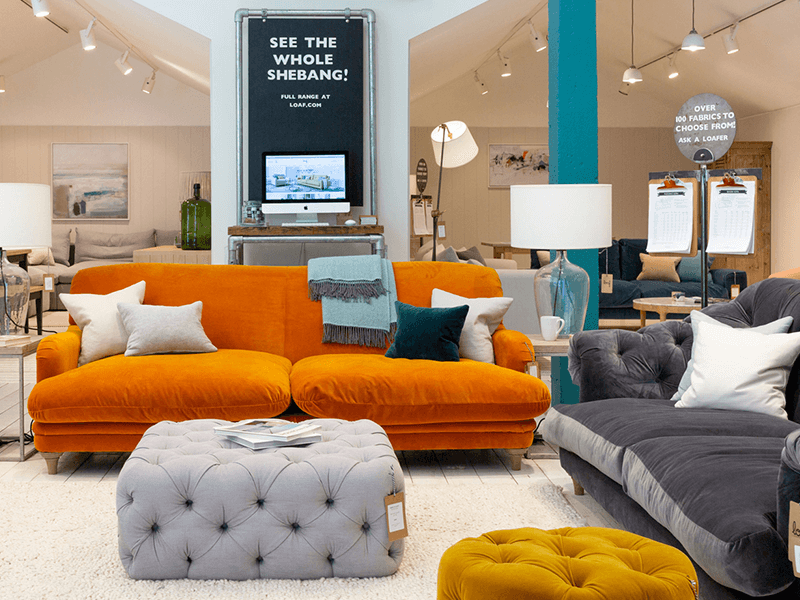 The official guidance suggests that retailers should consider placing protective coverings on large items that may require customer testing or use, such as furniture.
You will still need to ensure the coverings are cleaned or changed regularly to prevent contamination.
Creating a safer checkout experience
While it's possible to maintain a safe 2m distance at most points within a shopping trip, it becomes almost impossible when using the checkout. Unsurprisingly, it's this area that is most risky for your staff and where most retailers are focusing much of their attention. You should encourage staff to pack their own bags and try to maintain distance as much as you can. This might mean closing adjacent checkouts.
The government recommends the use of screens or barriers (Department for Business, Energy & Industrial Strategy and Department for Digital, Culture, Media & Sport, 2020) to help prevent the spread of infection and we've developed a large range of sneeze screens for shops to help businesses to comply with the guidelines.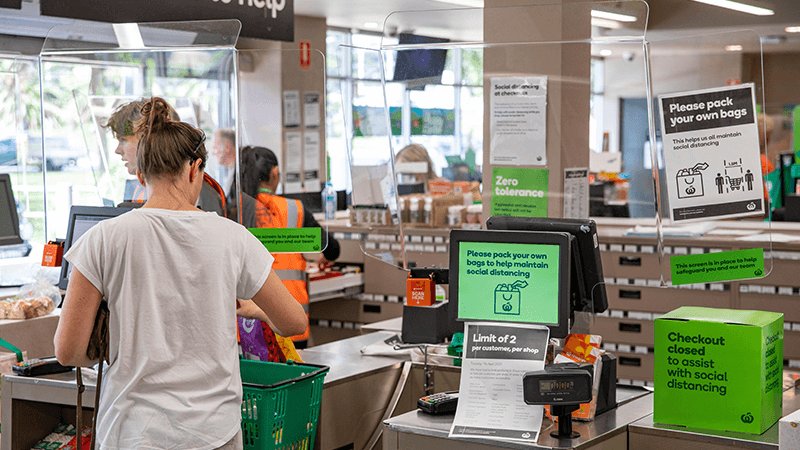 Sneeze screens or sneeze guards have quickly become a common sight at checkouts and reception desks. These clear Perspex screens are placed at the checkout between the cashier and the customer and reduce the spread of infections from coughs and sneezes at the point of payment when it's going to be near impossible to stay 2m apart. These checkout sneeze screens come in all shapes and sizes and all feature a cutout in the lower section to allow customers to pay.
'Use screens to create a physical barrier between people'

- Department for Business, Energy & Industrial Strategy and Department for Digital, Culture, Media & Sport (2020)
1. Promote contactless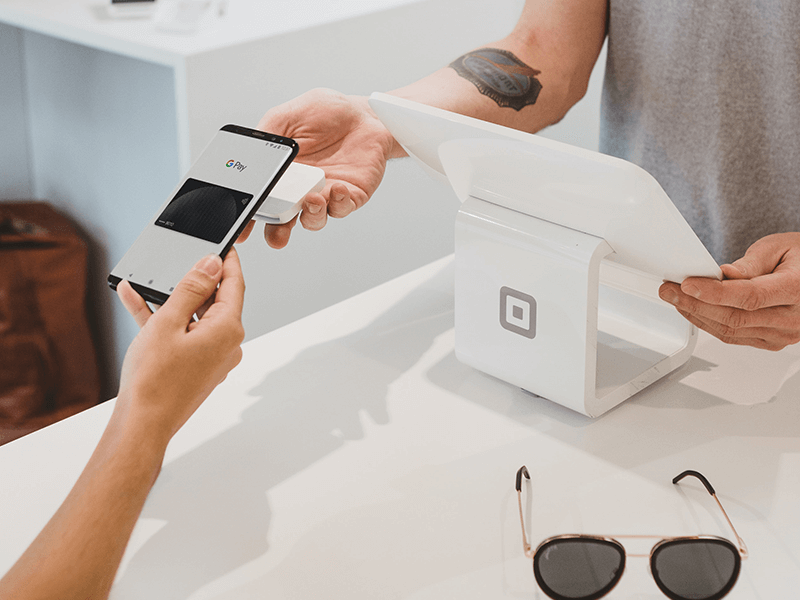 While cash is already starting to die out in the retail sector, it's still worth encouraging customers to use contactless payments and to offer contactless refunds where possible.
This greatly reduces one-to-one contact between customers and staff, and avoids the need to handle potentially contaminated cash.
2. Use additional screens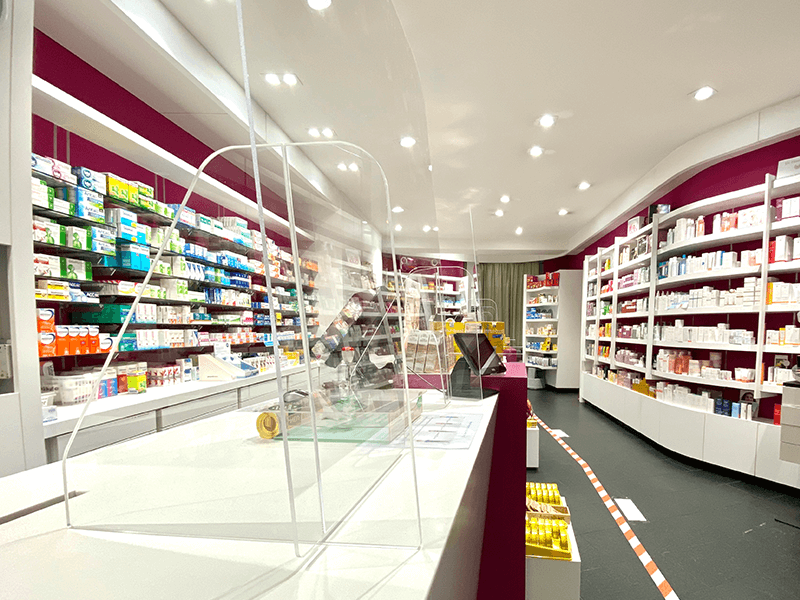 Additional screens or barriers can further help prevent the spread of infection. Some supermarkets are placing these between self service checkouts or in areas where customers queue alongside each other.
Our Transparent Protective Roller Banner provides a quick and easy way of creating a temporary screen. Several can be used to cover a large area.
Improving hygiene in your shop
One of the key pieces of advice for becoming COVID-secure is to step up the usual level of cleaning, especially in busy areas. The government says you should regularly clean equipment, surfaces, trolleys, baskets, and other items that are touched (Department for Business, Energy & Industrial Strategy and Department for Digital, Culture, Media & Sport, 2020).
The official advice is that you can use your 'usual cleaning products', but note that not all of these actually kill the virus. If you're decontaminating an area known to have been used by an infected person, Public Health England has provided some more specific advice on what you should do to ensure this is handled safely [5].
Handwashing guidance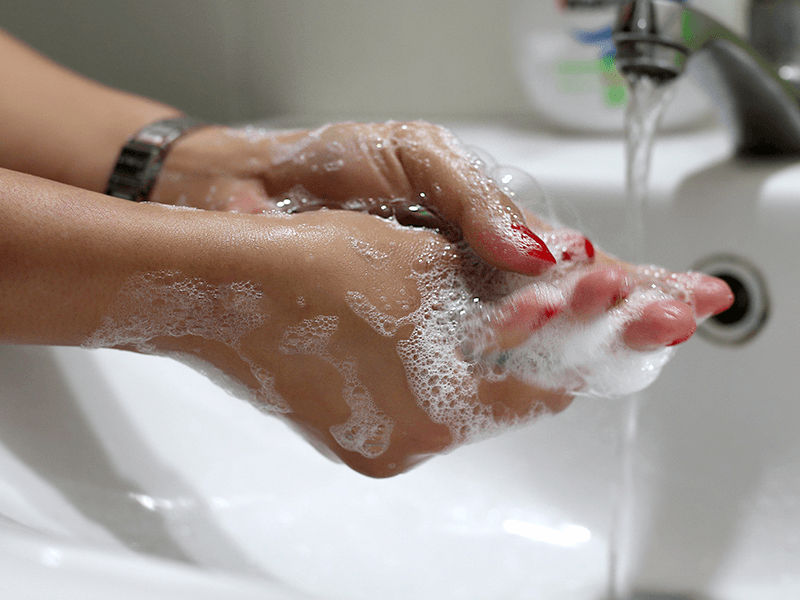 Hand washing is said to be one of the key ways to prevent the virus spreading. However, you do need to wash your hands properly using hot water and soap for 20 seconds or with an appropriate alcohol-based hand gel.
It's advisable to put up posters to remind customers and staff about hand washing and the correct procedures to help keep them safer.
Hand sanitising stations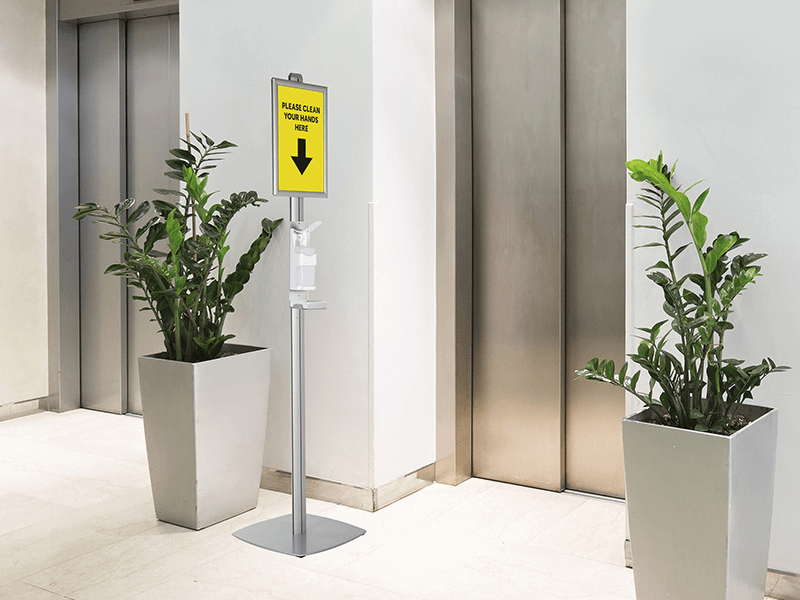 Both staff and customers may be concerned about their health and many businesses are choosing to provide hand sanitiser for them to use.
Hand sanitiser dispenser stations have proven a popular addition to entrances so customers can wash their hands before entering and when they leave. They're also ideal for placing near washrooms and staff areas.
Providing personal protective equipment for staff
Wearing face coverings is now mandatory in most public areas in the UK, including in shops and on public transport [6]. Now the initial crisis demand has ceased, various forms of PPE are now widely available, including disposable masks, FFP2 respirators, and face visors. If you're providing PPE it needs to be given to staff free of charge and you'll need to advise them on how to dispose of it safely or clean it if it's reusable.
Further guidance
The government and HSE websites both provide excellent, clear information for businesses trying to create a COVID-secure workplace and protect their staff and customers [7], [8].
Your industry's trade association may also be able to provide you with information relevant to your own sector. The Association of Convenience Stores (ACS), for example, has produced specific guidance [9].
To help prepare your business, and keep staff and customers safer, please see our extensive range of social distancing and hygiene products.
Please note that this information was correct at the time of publication. We recommend checking gov.uk to ensure the guidance you use is up to date.
References
1. British Retail Consortium, 'Pandemic flu planning in the food retail sector', https://assets.publishing.service.gov.uk/government/uploads/system/uploads/attachment_data/file/85916/flu_food_planning_assumptions.pdf [accessed 29th May, 2020].
2. Koh, D, 'Occupational risks for COVID-19 infection', Occupational Medicine (March 2020), Issue 70(1), pp. 3-5.
3. Cabinet Office, 'Review of two metre social distancing guidance', https://www.gov.uk/government/publications/review-of-two-metre-social-distancing-guidance/review-of-two-metre-social-distancing-guidance [accessed 5th March, 2021].
4. Department for Business, Energy & Industrial Strategy and Department for Digital, Culture, Media & Sport, 'Working safely during coronavirus (COVID-19)', https://www.gov.uk/guidance/working-safely-during-coronavirus-covid-19/shops-and-branches [accessed 29th May, 2020].
5. Public Health England, 'COVID-19: cleaning in non-healthcare settings', https://www.gov.uk/government/publications/covid-19-decontamination-in-non-healthcare-settings/covid-19-decontamination-in-non-healthcare-settings [accessed 29th May 2020].
6. Cabinet Office and The Department of Health & Social Care, 'Face coverings: when to wear one, exemptions, and how to make your own', https://www.gov.uk/government/publications/face-coverings-when-to-wear-one-and-how-to-make-your-own/face-coverings-when-to-wear-one-and-how-to-make-your-own [accessed 5 March 2021].
7. Health and Safety Executive, 'Talking with your workers about preventing coronavirus', https://www.hse.gov.uk/news/assets/docs/talking-with-your-workers.pdf [accessed 29th May, 2020].
8. Health and Safety Executive, 'Managing risks and risk assessment at work', https://www.hse.gov.uk/simple-health-safety/risk/index.htm [accessed 29th May, 2020].
9. Association of Convenience Stores (ACS), 'COVID-19 - Coronavirus guidance', https://www.acs.org.uk/advice/covid-19-coronavirus [accessed 4th June, 2020].