How to hold Black Friday retail events during a pandemic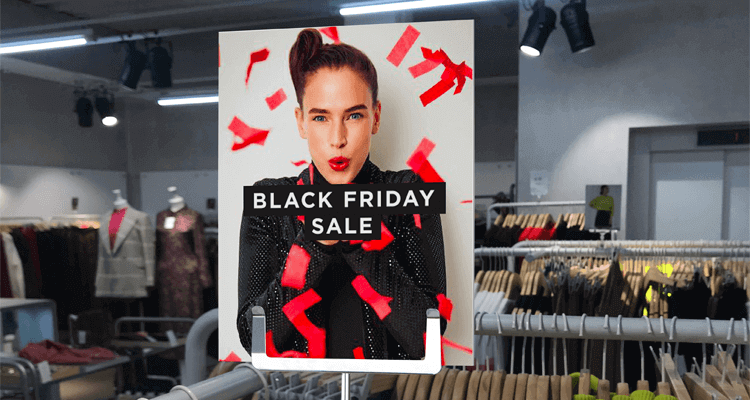 Black Friday 2020 takes place on the 27th November. Love it or hate it; this American retail institution has now firmly rooted itself in UK culture and your business can boost sales by joining in! However, this year has been extremely difficult for retailers across the UK and the world due to the COVID-19 pandemic - so how can you capitalise on this massive retail event while also keeping your customers safe in-store?
Implement a Black Friday marketing strategy to keep customers safe during the pandemic
There are plenty of ways that you can use a combination of traditional point of sale materials and new hygiene and social distancing measures to keep your in-store customers safe. Devise a Black Friday marketing strategy to implement in the lead-up to the event, which could include many of the ideas we explore below.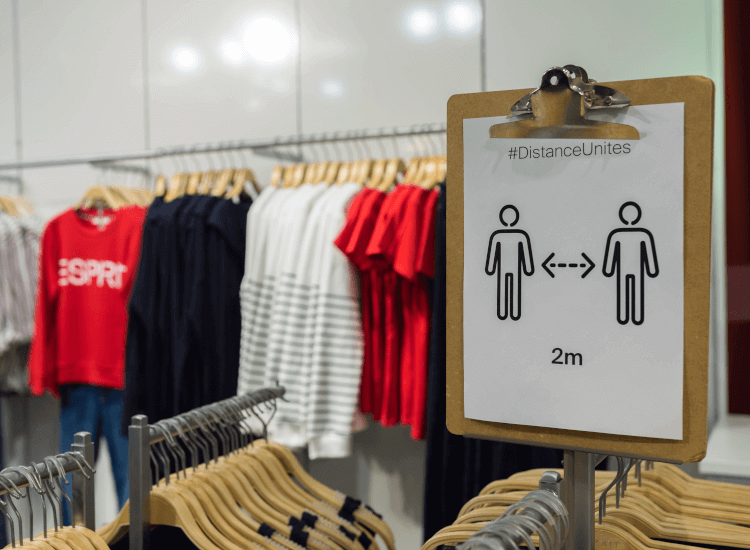 It is likely that there will be a rise in online shopping over this period, which may well be fueled even more this year due to fears of coronavirus infection. If you are a brick-and-mortar business, you will need to show customers that you care about their health and have done all you can to ensure that social distancing and hygiene guidelines are observed, in order to encourage more people to visit your store in person.
It is impossible to predict how this year's Black Friday will compare with previous years, as it is tricky to predict how the public will behave. Faced with growing unemployment, will more people look to keep their money in their pockets? Or will they look to treat themselves and others after a bad year? You will need to make your own judgments on this based on your sale performance this year so far, but one thing is constant: you will need to do all you can to entice customers in store to boost your sales.
Use traditional POS signage to advertise your Black Friday 2020 event
Traditional point of sale materials, such as window displays and pavement signage, are absolutely key to informing passersby about your upcoming retail event. With the rise in online shopping, combined with the coronavirus pandemic, it has never been so important to advertise the offers available in your brick-and-mortar stores. This type of signage can attract new customers, which in turn can help towards recouping losses from the start of the year. The big fear for retailers this year is that customers will shop online, rather than go out into the cold and extra risk of catching COVID-19.
Studies conducted earlier in 2020 suggest that 56% of Black Friday shoppers plan to buy all their products online, 35% plan to buy both online and in-store, while only 9% of people plan to shop exclusively in-store [1]. This makes it even more important that your window displays and pavement signs are as effective as possible, in order to maximise sales from those people who will pass by your store.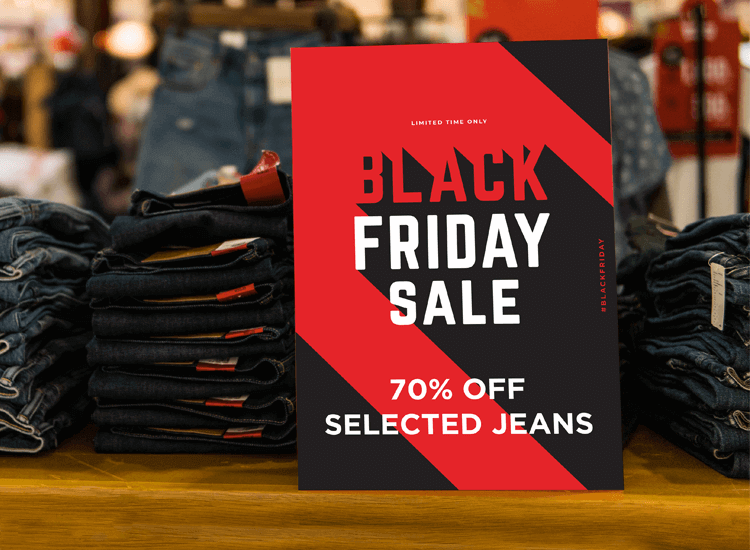 The whole idea behind a Black Friday event is that it is the time where retailers offer the most savings to consumers over the year, so that they can save money as we move towards the Christmas gift buying season. Customers will expect to see what savings you can offer them within your window displays, so they can decide whether it is worth going in. Price-based Black Friday sale posters are a essential, as they are eye-catching and easily attract the 'bargain hunter'.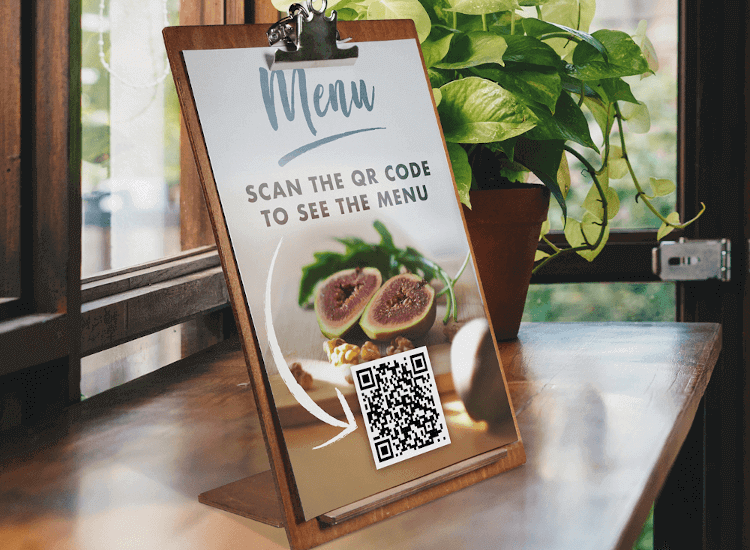 Use QR code posters to direct customers to your website while they wait, or to give them another option to buy from you when the store itself is too busy. These posters can be placed in the window, in showcard stands, or by using floor stickers at the entrance to your queuing systems.
QR codes also offer you a great way to link your online and offline sales.
They are great for use in hospitality industries, such as restaurants and pubs, as displaying a QR code within the queuing system that takes customers to a menu means that they can browse the menu while they wait to be seated, and can also use it to order online once they are seated. This reduces the amount of social contact between the serving staff and the customers, therefore reducing the risk of infection.
Make sure that your online presence is strong
The combination of COVID and the ever-increasing rise in online shopping means that having an online presence is more important than ever. Obviously if you have an ecommerce platform, this is the best way to maximise online sales when footfall drops off for your brick-and-mortar store. However, for those that do not have a fully integrated online sales function, there are other ways that you can look to increase your online sales presence and use this to boost sales in-store.
Social media can play a huge role in communicating your messages to customers and potential customers. Use these online platforms to advertise your in-store offers, let customers know the measures you've implemented to keep your store COVID-secure, and display opening times. Social media, combined with the use of QR codes, can help to keep your customers aware of your events.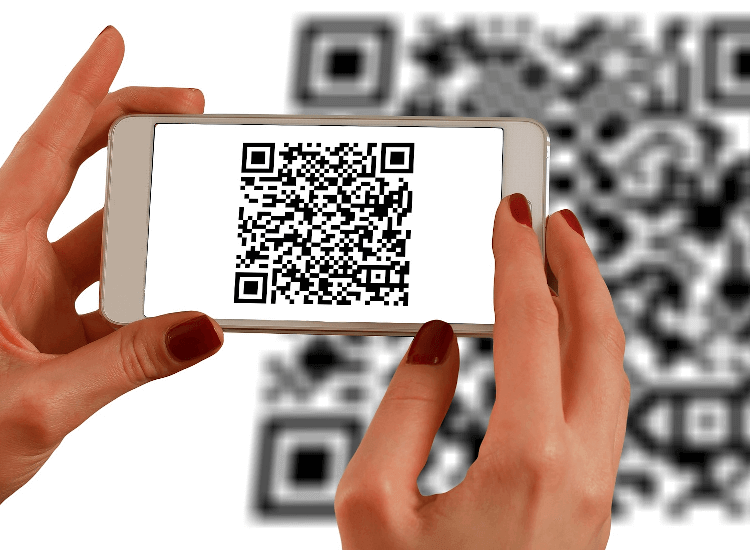 As mentioned previously, QR codes offer the perfect solution to link your online and offline presence. Nearly half of all smartphone users have used their phones while shopping in brick-and-mortar stores, and 40% of them were using their phones to compare prices from competing stores [2]. This high level of smartphone usage in-store bodes well for QR codes. Use them within retail settings to allow customers to find similar products online if their desired product has sold out during your Black Friday event in-store, allow customers to download coupons which they can then use instantly in-store, or to give customers an easy way to join your loyalty programs to ensure repeat purchases.
Take a look at our guide to integrating online and offline marketing at the point of purchase for more detailed information and ideas on how to create synergy within your business.
Implement one-in, one-out and one way systems to allow for social distancing in-store
The global pandemic presents many challenges for brick-and-mortar systems, the most obvious of which is maintaining a delicate balance between encouraging more people to visit your store, and not making your store busy enough that it makes social distancing impossible. To ensure that your store continues to be a safe space for your customers during a busy Black Friday event, you should consider operating a one-in, one-out system.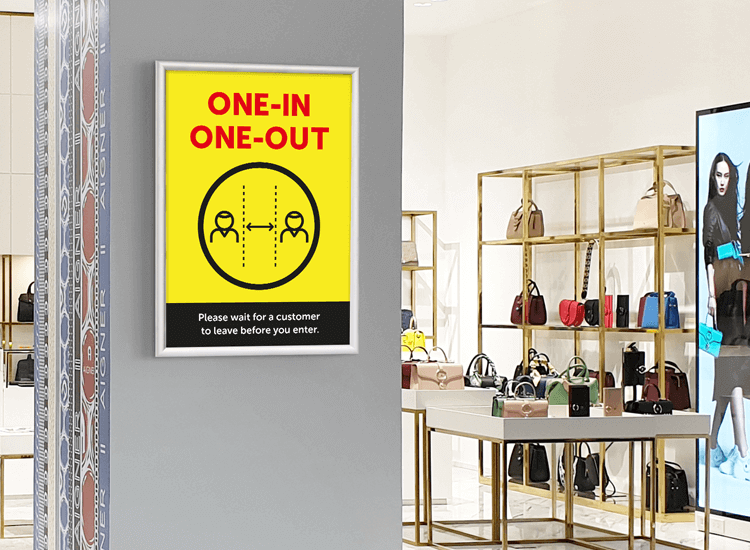 This allows your customers to browse your products at their own speed while knowing that they won't turn a corner and encounter a crowded area. At UK POS, we have a range of professionally-designed posters to help you convey the current government guidelines regarding the coronavirus pandemic, including posters to signpost a one-in, one-out system to your customers.
If it is possible within your store layout, you may also consider implementing a one way system. This would ensure that customers are less likely to pass each other while browsing, therefore reducing the risk of COVID-19 spreading through close contact.
"Providing floor markings and signage should remind both workers and customers to follow to social distancing wherever possible."

- Department for Business, Energy & Industrial Strategy [3].
Our range of social distancing posters and floor stickers also include designs to signpost one way systems, which makes it easy for you to quickly display this important information to your customers as soon as they step onto your premises.
Create safe queuing systems that can also boost impulse purchases
When operating one-in, one-out systems alongside a normal retail environment, you will need to make sure that you have a structured queuing system in place for customers to wait in. Luckily, we Brits are renowned for our queuing etiquette. Studies from Tensator in the UK show that "3 out of 4 people said within touching distance of clothes was deemed 'too close' to stand next to someone in a queue" [4]. Social distancing should be a doddle!
For outdoor areas, a safe queue could simply involve a marking system using floor tape to show customers where to stand to ensure that they stay two metres away from each other. You could also use rope or chain queue barrier systems, which do look more premium, and also allow you to attach sign holders to display further COVID-19 information for your store that customers need to be aware of.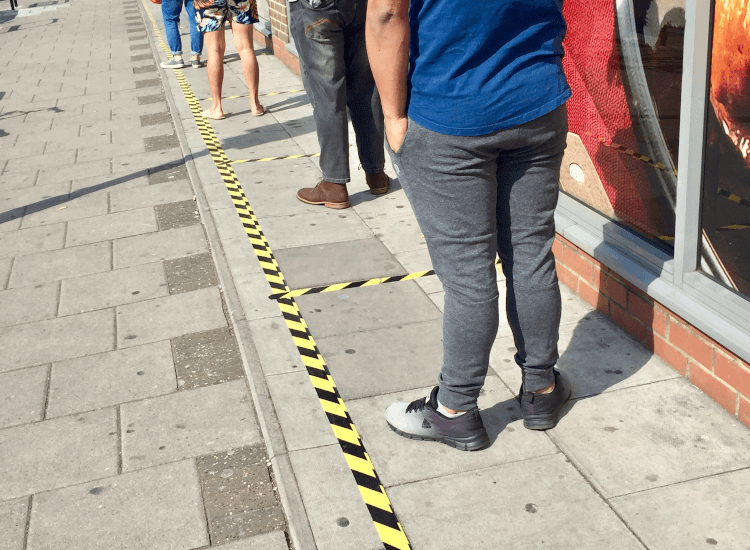 You will also need a member of staff to stand on the door, regardless of which queuing system you choose, to make sure that the store does not get too busy at any one time. Stores are always busy on Black Friday, so when this is combined with reduced capacity in-store due to the pandemic, customers are likely to experience slightly longer queues than usual, both indoors and outdoors. Reducing the 'perceived wait time' for customers is key to ensuring they have a good experience and will return in the future.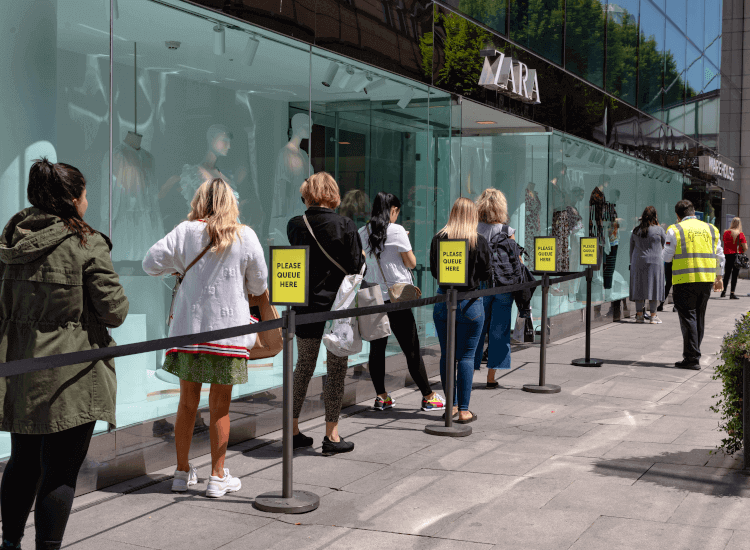 The queue will feel longer if there is nothing to occupy their time and customers also feel frustrated when they are not given any indication of the problem when a queue is not moving. Ensure that your signage gives customers a clear idea of how long they can expect to wait, and jump on the chance to boost your sales further through in-queue merchandising systems.

Having an insight into customers' psychology when it comes to queuing can help you to design a queuing system that caters to the needs of your customers and your business. Find out more about this in our guide to queuing psychology.
Ensure that your hygiene measures meet the government requirements
Finally, the best way to gain customer confidence in these unprecedented times is to comply fully with government laws and guidelines in relation to COVID-19. UK POS has launched an entire range of social distancing and hygiene products this year, which we are constantly adding to, that are ideal for helping to maintain customer safety during your Black Friday events.
We have a wide variety of sneeze screens for you to install in front of your checkouts, which create a barrier between staff and customers to protect both of them from the spread of infection. They are available in a variety of sizes and styles, including hanging and freestanding. Small opening slots at the bottom of the screens allow staff to take payment easily, while not exposing themselves to extra risk.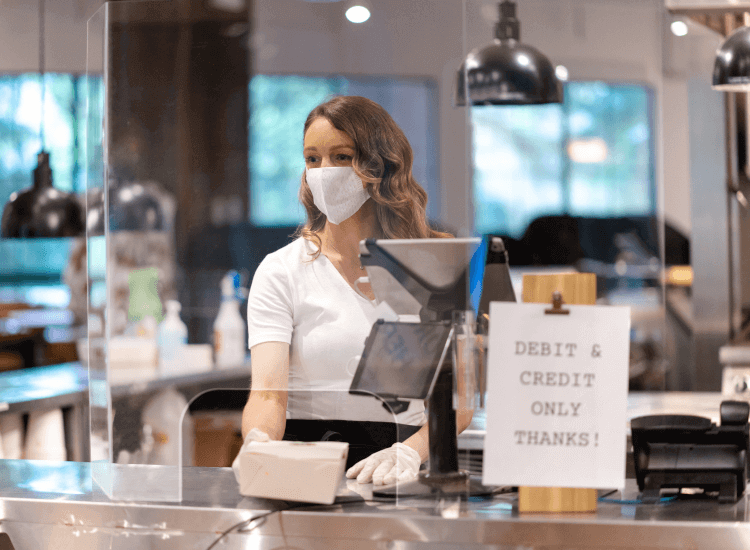 Use sneeze screens in conjunction with face masks or face shields and gloves to provide the most protection for your staff and customers. Make sure to display signage at the entrance to your store and around the store itself that explains to customers how they must now wear a face covering in indoor public places by law, in order to try to gain the maximum amount of compliance and make others feel safe.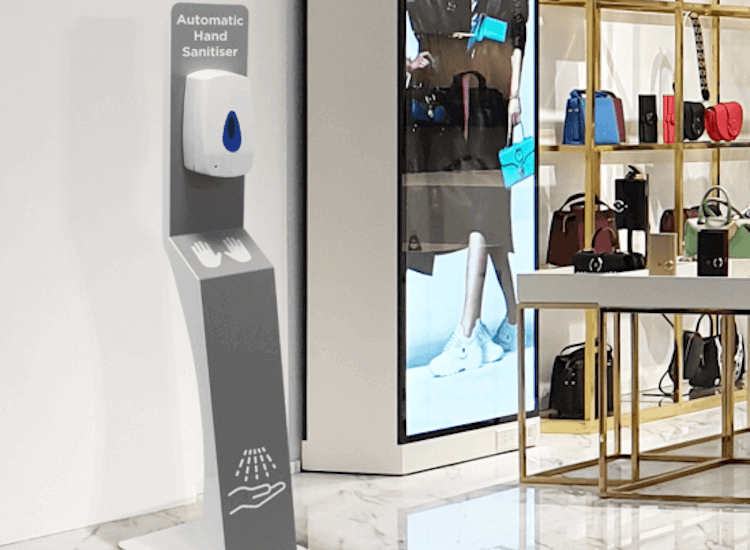 Another important aspect of gaining customer confidence in your store in 2020 is to provide ways for them to clean their hands as they browse your store. Place hand sanitiser dispensers at key points around your store to allow customers to clean their hands effectively if they feel that they have been exposed. We have a range of wall mounted and freestanding units to suit any retail environment.
Don't forget about Cyber Monday!
While Black Friday is a huge retail event in itself, you can further capitalise on sales by participating in Cyber Monday, which takes place on 30th November. It's similar to Black Friday, but is designed to promote deals on products sold online compared to in-store. If you do have an ecommerce platform, you should look to take advantage of in-store Black Friday sales by informing customers that you will also be holding an online sale.
"Retailers use Black Friday promotions to lure shoppers to their stores, with extended shopping hours, hourly deals, and in-store promotions leading to increased Black Friday sales. Cyber Monday gives retailers the ability to extend those promotions, as well as offering a larger product selection for increased online sales."

- Journal of Retailing and Consumer Services [5].
Use your brick-and-mortar Black Friday event to boost sales online in the following week. Use clear signage in-store to signpost your Cyber Monday event alongside your Black Friday deals (although make sure that this does not overshadow your Black Friday signage), and you could also hand out vouchers to your in-store customers that they can redeem online.
If you enjoyed this handy guide, you may also wish to check out our article on
the essential POS displays for winter and January sales
or our piece on
how to prepare for Black Friday
, originally written pre-pandemic.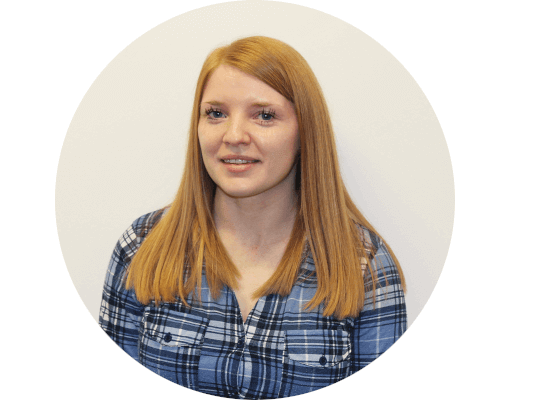 Alysha Bennett
Alysha is a copywriter at UK POS, with experience working in B2B and B2C companies, as well as with charities. She has been curating consumer and retail trends to assist retailers in implementing effective point of sale materials into their own businesses for over five years.
References
1. Georgia-Rose Johnson, 'Black Friday statistics', Finder, April 2020, https://www.finder.com/uk/black-friday-statistics [accessed September 2020].
2. Sherice Jacob, '5 Genius Examples of QR Codes in Marketing', Neil Patel, https://neilpatel.com/blog/genius-qr-codes/ [accessed September 2020].
3. Department for Business, Energy & Industrial Strategy and Department for Digital, Culture, Media & Sport, 'Working safely during coronavirus (COVID-19)', https://www.gov.uk/guidance/working-safely-during-coronavirus-covid-19/shops-and-branches#shops-4-2 [accessed September 2020].
4. 'Psychology Of Queuing – What Are Customers Thinking About Whilst Queuing?', Tensator, https://www.tensator.com/psychology-of-queuing/ [accessed September 2020].
5. Swilley, Esther, Goldsmith, Ronald, 'Black Friday and Cyber Monday: Understanding consumer intentions on two major shopping days', Journal of Retailing and Consumer Services, Vol. 20, Issue 1 (January 2013), pp. 43-50.Black_Friday_and_Cyber_Monday_-_Swilley___Goldsmith.pdf