How to engage customers during COVID-19 restrictions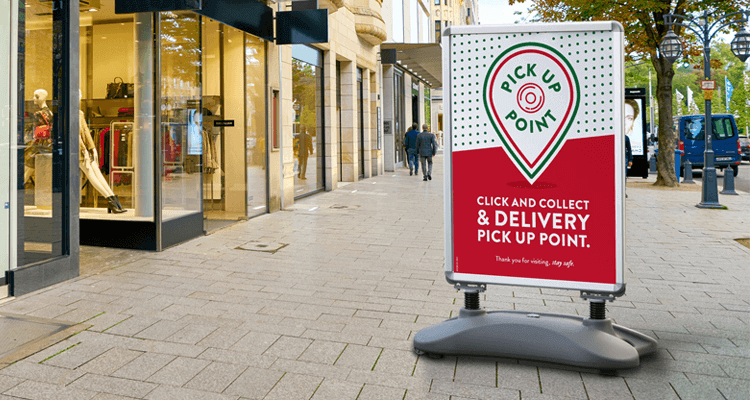 Since the lockdown measures were announced in the UK, businesses have been attempting to understand what they can and can't do under restrictions, as well as figuring out how they can maintain operations and even thrive during this difficult period. With restrictions gradually being lifted from March onwards, it's crucial for businesses to be fully prepared so that they can grab their share of the footfall as soon as their sector reopens [1].
What are the current COVID-19 restrictions for businesses?
The only businesses permitted to remain open are classed as providing 'essential goods and services', including supermarkets and garden centres, as well as medical and legal services [2].
Most others must close, including general retail, leisure facilities, entertainment venues and personal care facilities.
Non-essential retail can remain open for delivery and for click-and-collect only.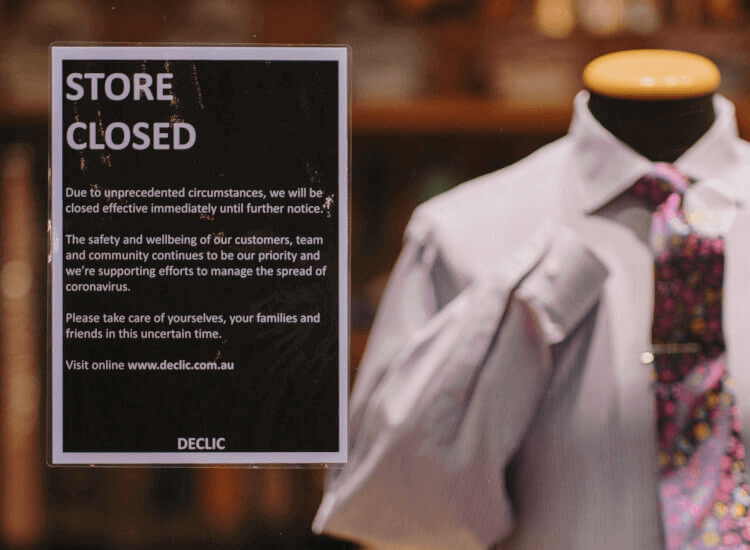 Hospitality venues like restaurants, bars and pubs must close, but can still provide takeaway and delivery services.
Everyone who can work effectively from home must do so.
These changes will, of course, be a huge disruption to what is normally the most profitable season of the year. Innovative businesses, however, will rise to the challenge and find new ways to engage their customers, even during a pandemic!
The following considerations are important regardless of whether you're currently classed as an essential or non-essential service. They are, however, particularly important considerations at present for those businesses deemed non-essential, since their in-person sales channels are due to be off limits for the time being.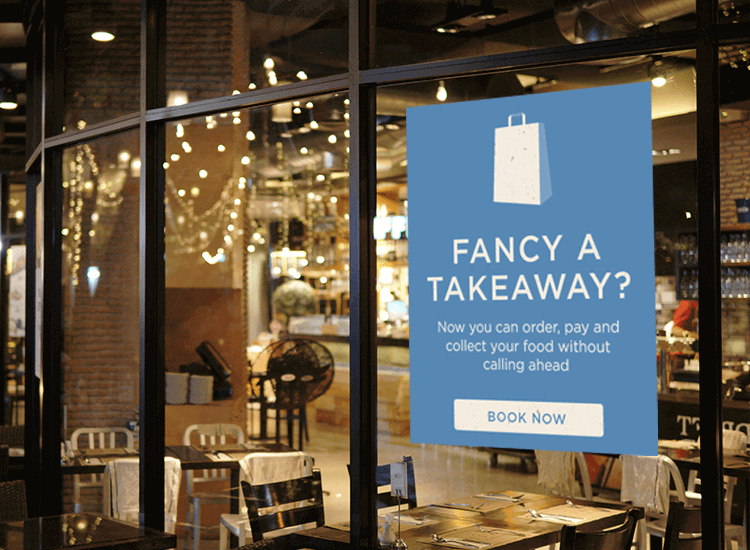 Your primary objective should definitely be to make sure your online presence is carefully considered, carried out and advertised. Although many businesses have, in the past, been able to function solely in-person, the Coronavirus pandemic has dictated otherwise this year.
For many businesses, e-commerce could now be our primary sales channel until the end of the year, so it's crucial to get it right.
Similarly, you may wish to set up a dedicated telephone line, if you don't already have one, to handle any extra queries that would otherwise be solved in store. Also, going 'live' on social media sites, such as Facebook and Instagram, is another way to make sure that your customers feel listened to and engaged with, even when your business has had to shut its doors. This provides a great opportunity for customers to connect with your business directly, and raise any pressing questions or concerns if needed.
Even if your bricks-and-mortar venue is closed, make sure you still display physical signage, such as window signs, to advertise your alternative services.
Introduce Click and Collect to your business
Click-and-collect has really proven its worth this year, and may prove crucial for those businesses who are having to remain closed. It's a convenient and low-contact form of sales, whether we're talking about collecting food, clothing, or any other physical object. Offering the opportunity of collecting goods at a door or curbside allows for customers to get the products they want at a time that's convenient for them, with no need for in-store queueing.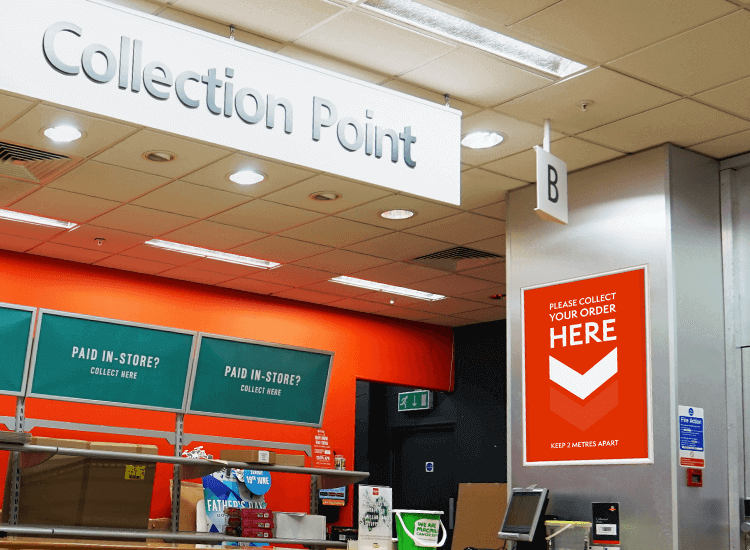 This reduces the risk of viral transmission for everybody involved, providing a much safer option for you to continue carrying out your daily business.
Click and collect is, for some companies, even more important to get right than deliveries, as the customer has a greater level of engagement with your physical venue than if the item was to be dropped through your letterbox. For a business which has lost the opportunity to impress customers with their in-store experience, they can take advantage of the opportunity to provide some great in-person customer service, however brief the interaction may be. Additionally, it's an extra chance to display some point of sale (or, rather, point of collection) advertising materials. Ensure that you display various forms of signage at your collection point, such as banners, window clings and pavement signs to combine your information and advertising.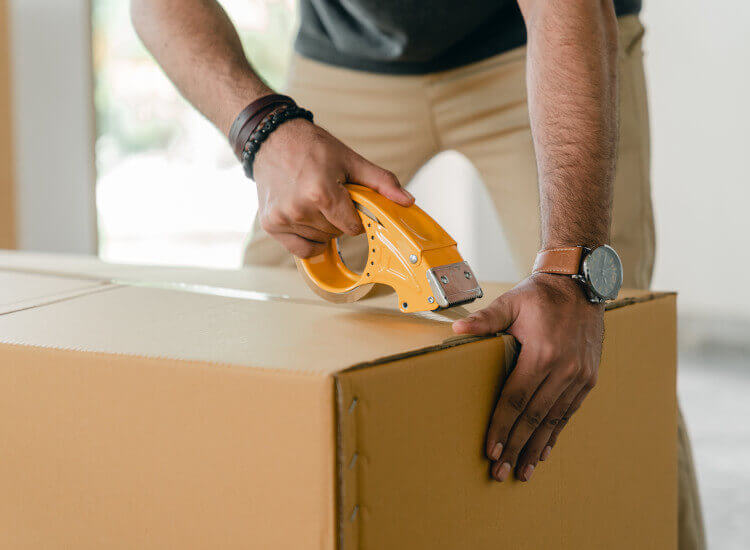 Use every advertising opportunity
When preparing your goods for delivery or collection, make sure that you use this chance to provide further marketing materials, such as adding spare printed menus to a takeaway order, or including a brochure or catalogue with retail collections and deliveries. Bear in mind that brands must take all available advertising opportunities with both hands, particularly this year!
If you're not sure your business can manage this transition, why not do a trial run? This is multipurpose, allowing you to test functionality, while also acting as a promotional opportunity to remind customers of your presence and dedication, and potentially winning back some customers who might otherwise have been lost this time around.
Create online events to replace in-store ones
This ensures that the vibrancy and value of your business events isn't forgotten, and brings your brand back into awareness even if you're not currently able to operate as normal. If you've already had all of your event signage pre-printed, see if you can repurpose it into a window display, or something else creative that you can show off on social media. If you were due to promote a particular product line for add-on sales (such as stocking fillers) in store, ensure this line is added as a suggested product wherever possible before checkout on your website.
More ways to engage customers during lockdown restrictions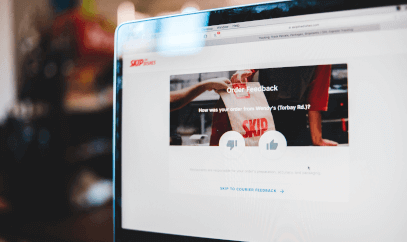 Don't just focus on bringing in new online sales. Ensure regular contact and aftercare for those who have already made an online purchase, not only confirming the status of their order and whether it is ready for delivery/collection, but other details such as providing additional information, opportunities to provide feedback, or even auto-enrolment into a loyalty scheme.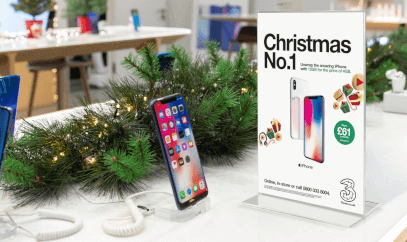 Take advantage of lockdown closures by using the opportunity to prepare for your reopening, particularly in regards to planning your promotional strategies for competitive seasonal sales. Plan to refresh your visual merchandising displays, as well as updating all of your POS display signage, to ensure you make the best impressions possible when doors reopen.
Also use this time to develop a comprehensive hygiene and safety strategy for when restrictions are lifted, investing in all the appropriate social distancing and infection prevention products. Businesses who can remain open, or who can at least offer Click and Collect, should ensure that these points of contact are COVID-secure, providing sufficient hygiene screens, face shields and hand sanitiser wherever required in order to adhere to guidance.
Social Distancing and Hygiene Accessories
Retractable and reconfigurable queue barriers are essential for forming orderly and physically-distanced queues at stores and collection points. Investing in these will be a priority for many of the larger non-essential businesses upon reopening, when there is likely to be an increase in shoppers even despite the restrictions.
Use of signage is key during these times to ensure customers know what is going on, and to reassure them that your business is following the guidelines. You can get pre-printed COVID information signs in a variety of formats, including window stickers, pavement signs, banners and floor vinyls. Making sure your customers feel as comfortable and safe in your business as possible can have a big impact on your overall sales.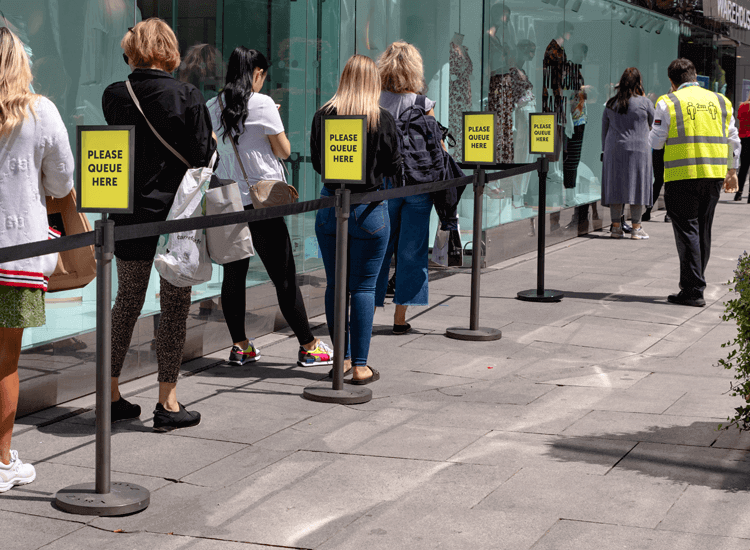 Please note that this information was correct at the time of publication. We recommend checking gov.uk to ensure the guidance you use is up to date.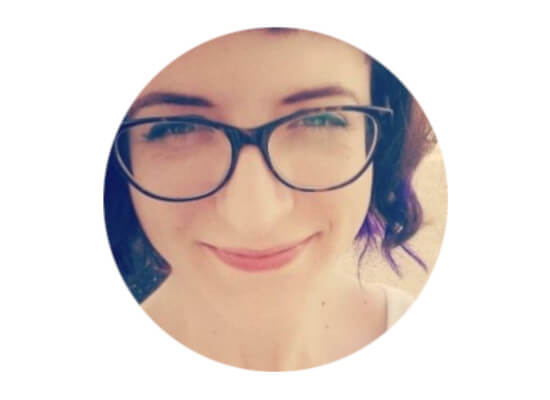 Kira Swales
Kira Swales is a copywriter for UK POS. With over six years' experience in e-commerce and copywriting, and many years in the retail sector, Kira loves to take a deep dive into topics in order to provide readers with the latest research in point of sale and merchandising. Read more of her in-depth guides on POS in our
Knowledge Hub
.
References
1. Cabinet Office, 'Reopening businesses and venues in England' (24 February 2021), https://www.gov.uk/government/publications/reopening-businesses-and-venues-in-england [accessed 5th March 2021].
2. Cabinet Office, 'National lockdown: Stay at Home', https://www.gov.uk/guidance/national-lockdown-stay-at-home#businesses-and-venues [accessed 5th March 2021].