How to prepare for Christmas
Christmas is the biggest holiday of the year, with everybody rushing to the shops to find the perfect gift, table settings or decorations for the festive period.
The dramatic increase in sales and footfall can put a strain on retailers who aren't properly prepared. This is why preparing early is key, with many retailers planning up to a year in advance for the next festive period.
This year saw Selfridges launch their London based Christmas store on the 1st August – 141 shopping days before the big day!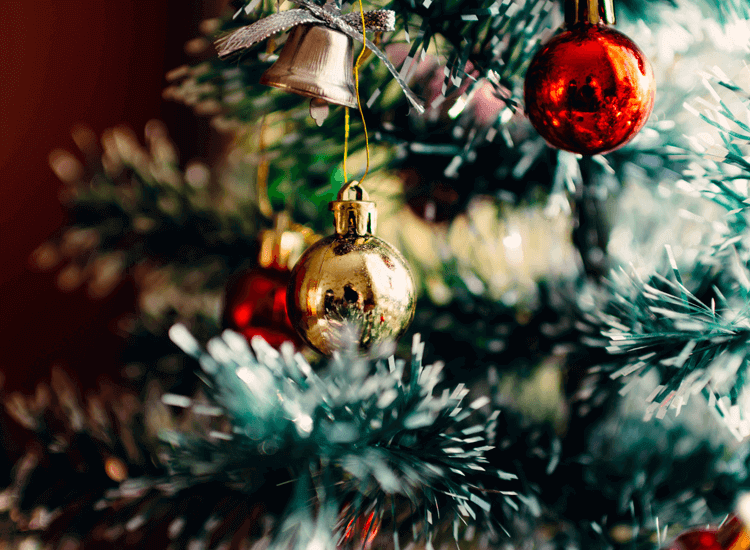 Update POS displays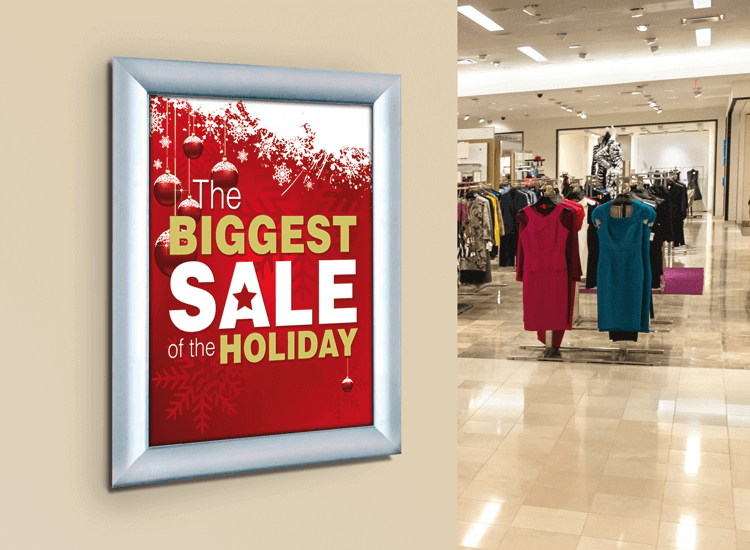 Whether you are a retailer, restaurant or leisure centre, POS is your best friend leading up to the festive period. Let people know about your upcoming event, direct people to your offers or display open hour changes.
Upgrade your POS over Christmas, including your window displays, to a festive or winter theme. Think red, green and gold shelf talkers, snowy window displays and Christmas trees in your country pub.
Keep staff happy
Keeping your staff happy over the busy festive period is crucial as they are key to making sure your product sells and for building customer loyalty.
Keep morale high by making sure you are always fully staffed, nobody is over stretched or over worked and everyone knows what is happening in store.
Staff also need to be knowledgeable of your upcoming sales, offers and returns policies as higher sales and return rates are a guarantee over the Christmas period.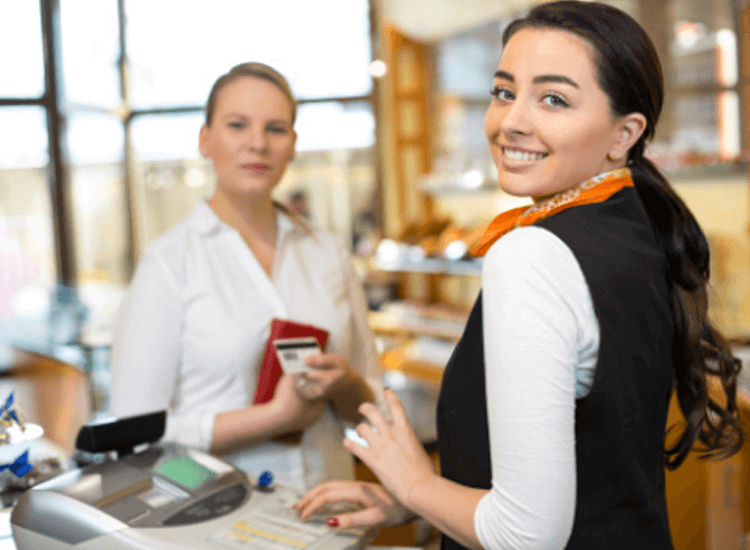 Think about store layout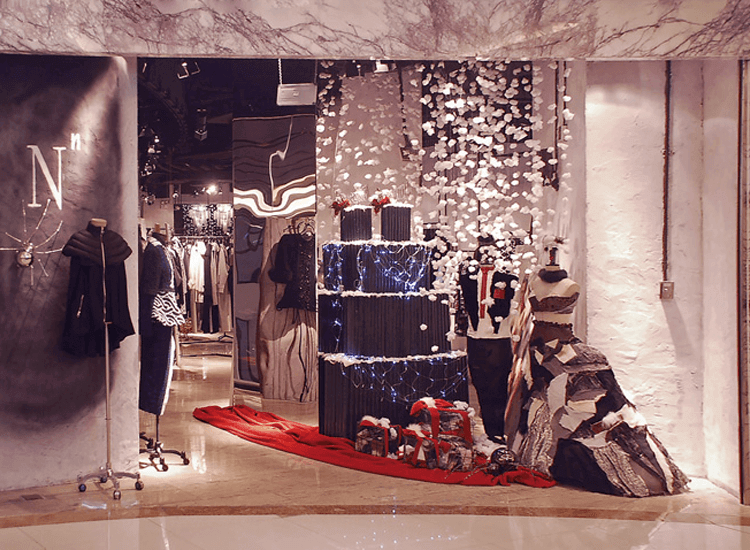 Around the Christmas period, every style of shopper will be out in force, including those who want to be in and out as quick as possible. Keep things like decorations, essentials and popular gifts on your power aisle at the front of your store. This way, they are visible and easily accessible.
Don't crowd your store. Whilst it may be tempting to turn every aisle into Santa's Grotto, a fresh bright store is more inviting to both festive and non-festive shoppers.
Utilise dump bins and clip strips to keep your store full but organised to maximise impulse buys.
Replenish your stock
Many Christmas shoppers may have seen a product online and come in store to buy it, so make sure you have it! Stock will sell out quicker than usual, so be prepared with higher stock levels.
Ensure you have the Christmas essentials stock piled; mince pies, crackers, gravy, turkeys, stuffing, board games… everything!
It's also worth ensuring you have enough stock to take you through the Boxing Day and January Sales, with deliveries restricted over the festive period.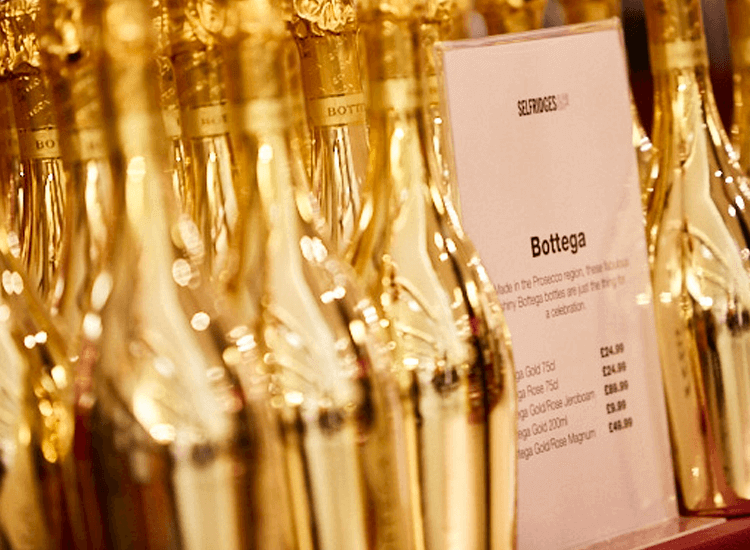 Consider multi-channel retailing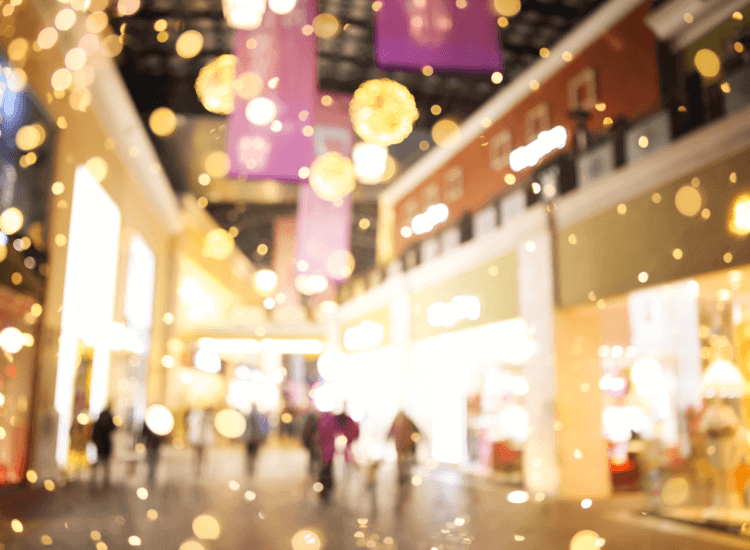 Keep customers satisfied and wanting to return by offering them as many solutions as possible. The first step to this is to have all your information readily available. When is your last delivery date for Christmas? Can they collect in store? Is your delivery trackable? Do you have an extended returns policy?
Having all information across your web, social media and store not only makes for happy customers, but it frees up your staff from answering simple questions.
If possible, offer a click and collect or order to store service. This is convenient, quicker and cheaper for many customers. Have more people working your social media accounts ready to respond to customer queries quickly.
Create seasonal window displays
Window displays are an important advertising tool all year round, but like the Christmas TV adverts, in recent years many people have come to anticipate Christmas retail window display.
This is your opportunity to stand out. You could do the traditional Santa's Grotto or Lapland scene, but why not think outside of the box? Think penguins and polar bears in a snowy scene, the Nutcracker or the perfect white Christmas.
People romanticise Christmas, so create the dream through your window display. Think about your spacing, lighting, colours and props.