Top 10 Visual Merchandising Tips
When a customer walks into or past your store, you have limited time to grab their attention. Visual merchandising creates inspiring and intriguing store spaces to engage your customer and encourage sales. A lot of time is spent making stores look great, with months of planning behind every window or in-store display you see. When thinking about your next display update, you need to think about three things: your products, your customers and your sales.
How can I improve my visual merchandising?
Improve your visual merchandising in-store with UK POS' top 10 tips: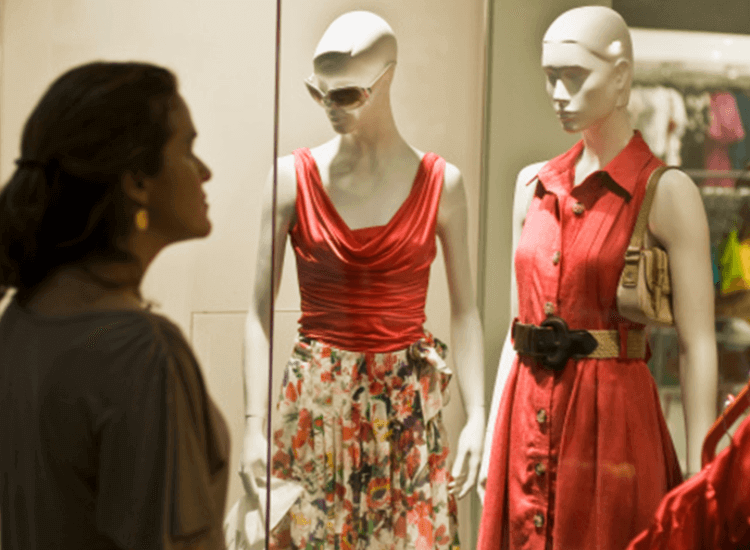 1. Use window displays to bring people in
Your window display is the first point of contact with your customer, so it will create a first impression and help people decide whether to enter your store or not. Did you know an informative window display can boost sales by 42%?
When it comes to designing your display, make it stand out. Use colours and unusual props to engage the passing trade. Make them think about your store. Utilise your window space as a way of implementing change, whether that be with your product line or the seasons.
2. Use directional signage to help customers navigate around your store
For many people, they go into a store knowing what they need and shop with a list. Your job as a retailer is to make this easy for them. Directional signage should highlight where your products, tills, customer service desk are.
If you have the ceiling space, suspended posters work well as they are seen instantly upon entering the store. Floor stickers are a great and affordable alternative. Use enticing words such as 'sale' or intriguing words such as 'this way' or even a simple arrow. Visual cues will encourage your customers to roam around your store which can often result in impulse purchases.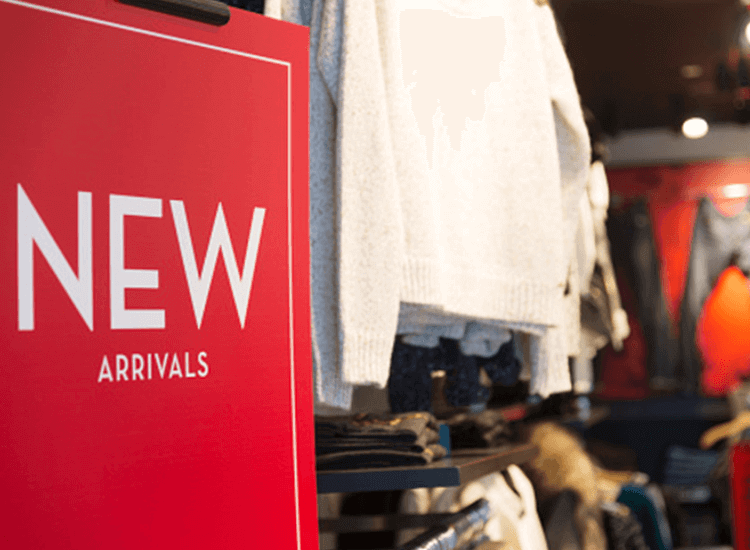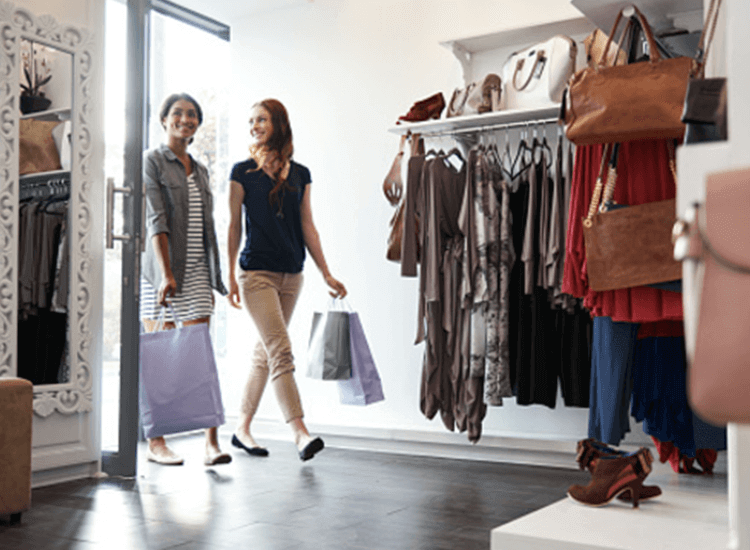 3. Update your theme regularly to keep your store fresh
Experts recommend updating your store theme every month or at least six times a year. This can be focused around your current product line or events.
For example, if you are a fashion retailer and yellow is this season's must-have colour, create a vibrant yellow window display.
Updating your theme regularly keeps returning customers interested. If they are coming to your store every week, a new exciting area or decorative addition will reignite their love for your store.
4. Make shopping an exciting experience
Sensory retail is bigger than ever. Customers want an experience when they shop, they want to leave your store with a story to tell and you want them to be telling everyone about how great your store is.
Do something different to make your store stand out. Creating a memorable atmosphere using a combination of music, aroma or dramatic lighting is proven to have a positive effect on sales.
"Studies have found that the right scent can improve sales in a retail environment by even up to 32% ."

- Style Psychology [1].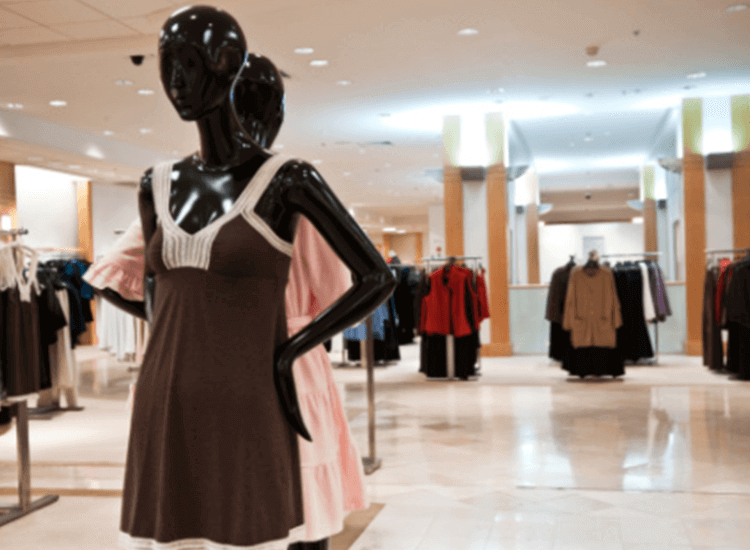 5. Engage the customer and show them why they need your product
Displaying your product in use will make your customer envision themselves using that product. Whether it is an outfit on a mannequin or an interactive hoover display, customers relate to products they can see in action.
With clothing, you can display a top with a matching skirt to help build an outfit for the customer. This will not only help them imagine the top with their clothing, but could also boost your AOV with creative upsells.
6. Think about product placement to boost AOV
Knowing where to place certain items in your store is vital as it can really make a difference to your AOV. Impulse purchases are last minute decisions on products people don't need or have forgotten.
Impulse purchases happen when items are correctly up-sold in the right area. Focus your small low value items near your till, in dump bins on your aisles and on clip strips next to relevant products.
For example, have bags of nuts or crisps on clip strips on your alcohol aisle as the items go hand in hand.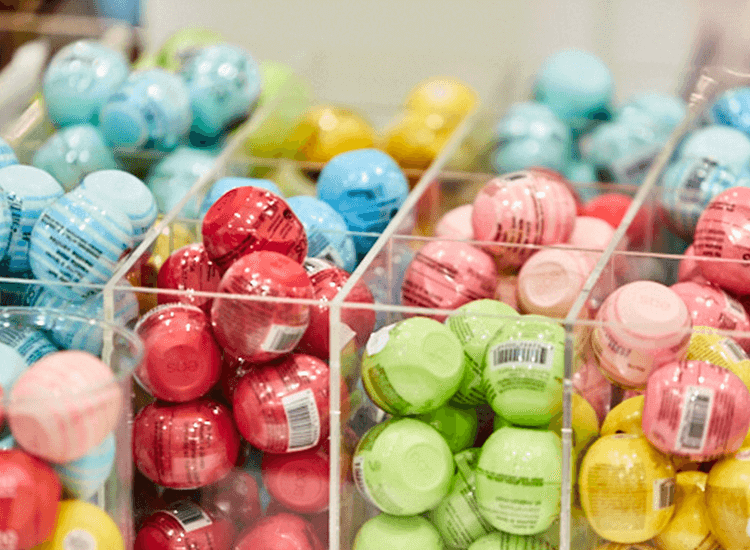 From:

£66.00

£45.00

ex. VAT
"Did you know 76% of shoppers never speak to a sales assistant when in store?"

- Grocery Trader [2].
7. Create informative POS to reduce customer questions
Many customers don't want to have to ask questions, so this is where your POS can act as the silent assistant.
If you are selling technical products, people are more likely to ask you questions, but you should still display as much information as possible with your product.
Keep spec, prices, store policies and promotions displayed on or near your product.
8. Get creative!
Unusual displays turn heads. Many large retailers use props that have absolutely nothing to do with their product in their window displays because they know it will make people look twice.
Fashion designer Moschino is well known for it's innovative displays. In recent years they have had penguins modelling formal suits, Santa in therapy and a mannequin melting in the summer heat surrounded by ice cream and fruit. Unusual props and narratives, when done correctly, can engage passing trade whilst also re-engaging loyal returning customers.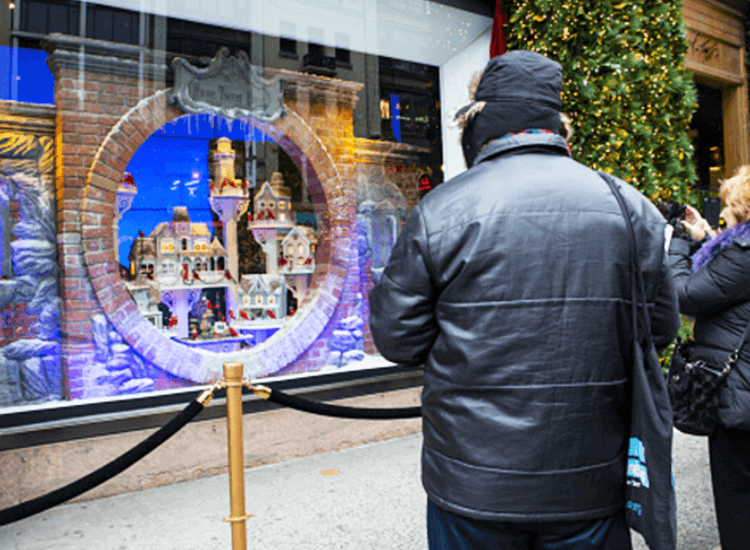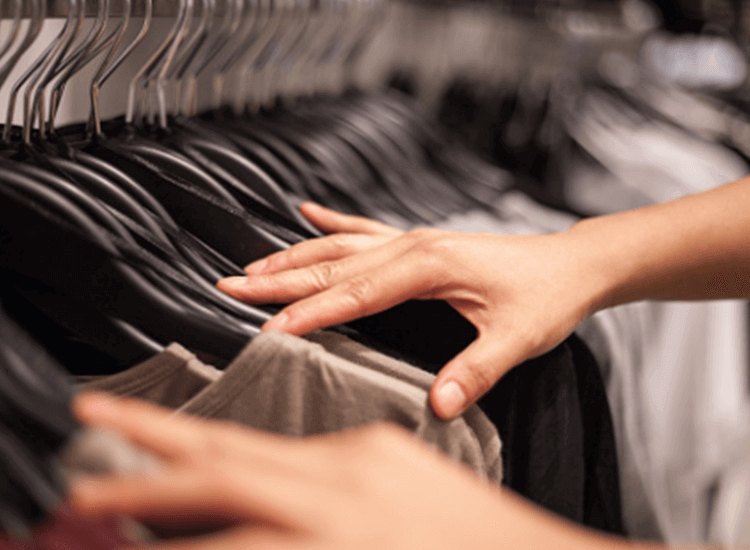 9. Organise, organise, organise
There's nothing worse than a chaotic store. A messy unorganised sale, clothing rack or shelf will put customers off looking at your products – it simply isn't worth the effort! Large supermarkets set aside time each day for members of staff to leave their stations and clean up the store. They put dumped products back where they should be, face up products for attractive displays and fill gaps to create the illusion of full shelves.
If you don't have the man power to release staff from their tills, products such as shelf dividers, and merchandising hooks will keep your stock organised and evenly spaced throughout the day.
10. Utilise all of your space
Your advertising starts way before a customer enters your store. If you have pavement space – use it! Pavement signs are a proven tool for increasing your footfall. Ceiling space is great for large department stores or supermarkets. Suspend posters or directional signage to make your store easy to navigate.
Utilise your floor space by placing a freestanding display unit or a dump bin to encourage customers to turn in your preferred direction. Display posters in snap frames for a clear, effective and professional point of information. Whether it is opening times, contact details or a returns policy, use your wall space.