Dump Bins and Baskets
Dump Bins are an essential POS accessory for any retailer as they can help increase impulse purchases, create valuable shelf space and determine the path your customers take around your store.
Fill them with small low value items that customers are likely to pick up as they shop. This will instantly increase your average basket value.
From counter standing to floor standing bins, there is an impulse basket available at UK POS that will suit your store, product and display needs.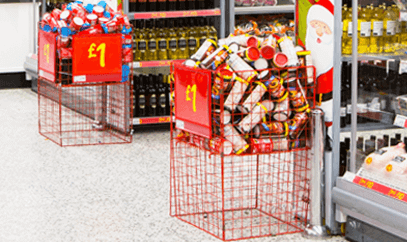 Dump Bins buying guide
Increasing impulse buys around your store is a simple yet effective way of increasing you average order value. When used correctly, Dump Bins can become an essential tool for retailers.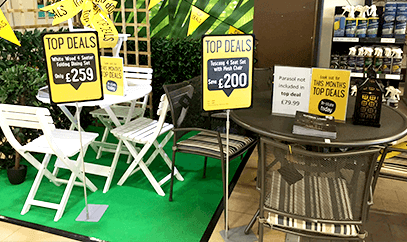 POS for retailers buying guide
Whether you are trying to neaten up your shelves, create an eye catching window display or increase impulse buys, there will be a product available that can assist you with this.
Dump Bins and Baskets on next day delivery
All of our in stock Dump Bins and Shopping Baskets are ready for same day despatch and next day delivery. We work to your needs, so if you have a new store opening or are preparing your sale items, choose UK POS to have your POS display ready the next day.
Wire, metal and plastic Dump Bins
We supply Dump Bins in a variety of materials, including wire and plastic. Our wire bins can be accompanied with a show card holder to promote prices or offers.
Retail Shopping Baskets in a variety of styles
We offer standard plastic colourful retail Shopping Baskets in red, blue green and black as well as telescopic handle Shopping Baskets. Baskets are an essential to any retail store and depending on your product, we have a variety to choose from.
Collapsible Dump Bins for easy assembly
A Collapsible Dump Bin is great for retailers that want to regularly change their products or the location of their bin.