Display Supports and Shelves
From:

£3.10

£2.25

ex. VAT

From:

£2.10

£1.75

ex. VAT

From:

£6.82

£4.40

ex. VAT

RDS

Limited stock remaining

From:

£13.79

£6.65

ex. VAT

SDN

Limited stock remaining

From:

Was: £6.47

Special Price £5.15

ex. VAT

SJE

Limited stock remaining

From:

Was: £1.09

Special Price £0.60

ex. VAT

MDFT

Available in 7-10 days

MST

Limited stock remaining

From:

£21.34

£14.99

ex. VAT

JRS

Limited stock remaining

From:

Was: £4.44

Special Price £3.30

ex. VAT

MPP

Delivery in four weeks

MFP

Despatched in 4 - 6 weeks
Acrylic Display Supports and Shelves
UK POS offer an extensive range of acrylic displays including bridges, pedestals, steps and shelves.
Adding an acrylic display support to your shelf or cabinet creates a dynamic display with extra height to maximise visibility.
If you are looking for ways to maximise your slatwall display, we offer slatwall shelves, shoe displays, racks and trays. This will free up your vital counter top space to create a clean and simple environment.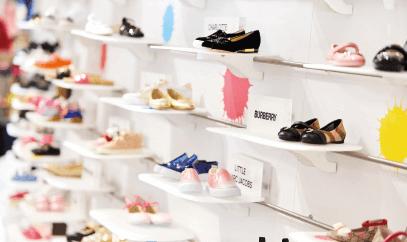 Acrylic POS buying guide
Acrylic or Perspex point of sale products can be customised to suit your business needs and the light weight design means they can be moved around easily and frequently.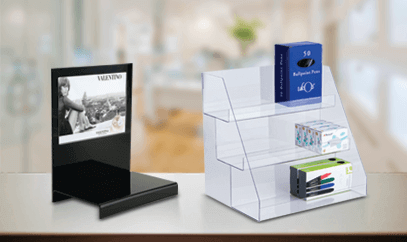 Acrylic Display Stands buying guide
Acrylic display stands are a simple, stylish and cost effective way to update your displays. Use them to showcase your products or add height to a display.