Flipcharts, easels and stands for flip charts
Are your flipcharts multipurpose?
Yes, not only can they be used for standard presentations, they also double up as whiteboards for writing directly onto. You can even attach notices to them using magnets, meaning they can act as a noticeboard.
Can I adjust the height of my flip chart stand?
Yes, the stands we sell are currently height adjustable, making them suitable for multiple purposes and accessible to all users.
Do the frames come in any other colours?
Your metal easel frame can be manufactured in a range of colours. If you would like a frame in a bespoke colour, simply contact us today for further information.
Can I buy an extra flip chart pad?
As well as our easels that come with a pad, we also stock an A1 Flip Chart Pad that you can use once you've exhausted the space in your first pad. These pads simply clip into the hinged pad clamp at the top of each flip chart easel.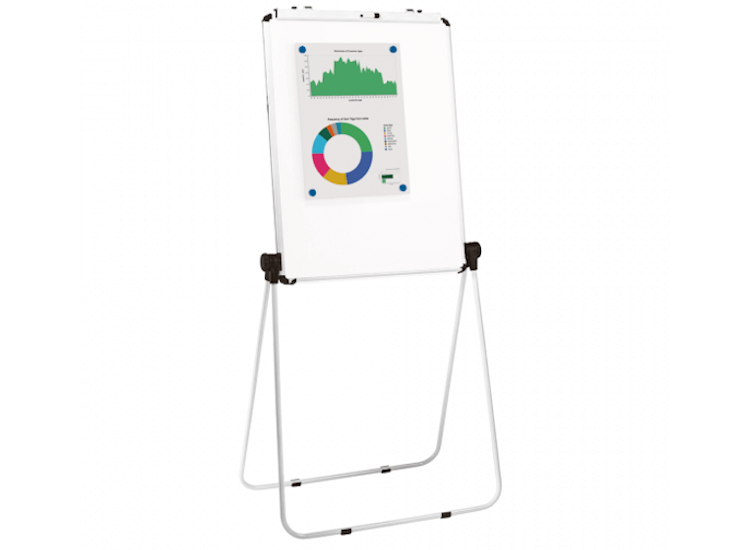 Where can I use these flipcharts?
A flipchart is very useful for business meeting rooms in order to brainstorm and write down your ideas for future reference. This also applies to classrooms. As well as serving an educational purpose, a flipchart would be ideal for use at exhibitions and business conferences in order to display advertising.
Are the easels portable?
Yes, our easels fold away flat for easy transportation.