Shoe Display Stands
Why use a shoe display stand?
Shoe display stands are a great way to present ranges of shoes in retail. Having shoes scattered on shelves and cabinets can create a chaotic atmosphere which doesn't encourage browsing. Introducing shoe shelves and shoe display bridges will transform your shoe display into one that is far more inviting and persuasive to a customer.
What can I use to display shoes on slatwall?
We supply two different kind of slatwall shoe shelf: a standard slatwall shoe shelf, and a slatwall shoe shelf with integrated ticket holder. If all your shoes are by the same brand, or if you want a discreet display with no obvious labelling, a standard slatwall shoe shelf will be a great choice.
Using a slatwall shoe shelf with integrated ticket holder allows you to display branding labels and price tickets to your slatwall shelf edge, which can help customers navigate to the products that they want much faster, such as in a sportswear shop where shoppers may have preferred brands in mind already.
What can I use to display sandals?
Sandals with straps can be notoriously difficult to display neatly and in good condition while on display. This is why our Acrylic Sandal Strap Support is such a useful addition for shoe merchandisers. It has a flexible, clear, curved design that is easy to slip into different sizes and styles of sandals, keeping sandal straps upright and undamaged.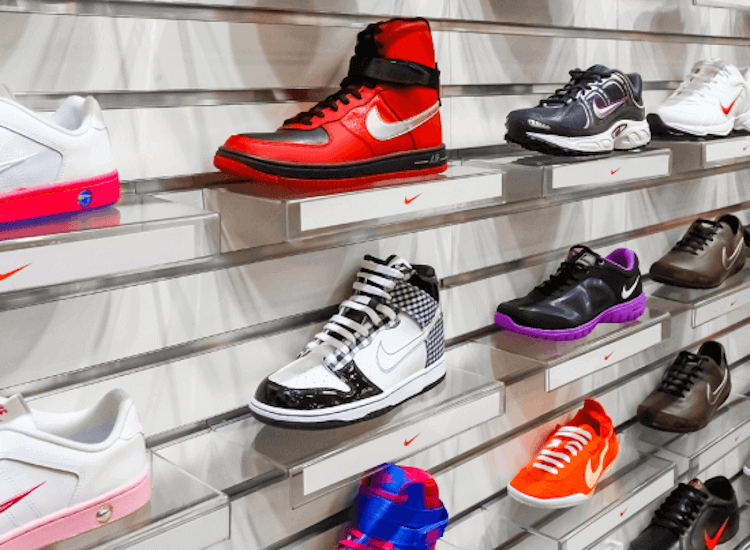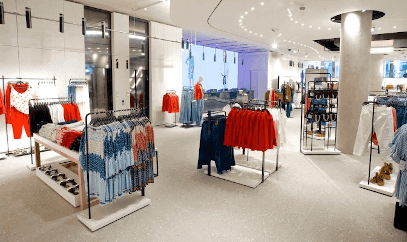 Space planning in retail stores
Shop planning involves looking at several factors, including product placement, traffic flow and floor plans.
How should I display shoes on countertops and shelving?
For retail shoe displays without slatwall, consider using a shoe display bridge. Acrylic display bridges are the best way to elevate a product and make it stand out. Our standard shoe display bridges are available in two different sizes, and can therefore be used to create a tiered display. Examples of how this could be done include displaying both shoes of a pair side by side, or displaying matching child and adult shoes next to eachother.
An angled shoe display bridge is a great choice for improving the visibility of your shoe merchandising. The sloping angle is ideal for customers to see your products better from all sides including above, as this is how shoes are normally seen when worn.