Display Stands, Display Supports and Shelves
Display Stands, Supports and Shelves for Visual Merchandising
What types of display stands and display supports do you offer?
UK POS offer an extensive range of display stands and supports, including slatwall, gridwall and pegboard panels which can be used with a huge range of compatible accessories.
Popular items for retails displays include acrylic display bridges, steps, holders and shelves. Our acrylic display accessories are manufactured on site at our UK facilities. If you have unique colour and size requirements, we can manufacture these visual merchandising stands and accessories to suit your bespoke branding.
As well as having a wide range of acrylic products, we also supply wire and wicker baskets for visual merchandising purposes.
What are the benefits of using point of sale display stands?
Adding a display support to your shelf or cabinet creates a dynamic display with extra height to maximise visibility. Product tethers allow customers to handle your products while being unable to remove them from their designated location. In queue merchandising systems and countertop display units encourage impulse buying at the point of sale. Using display stands, shelves and supports for merchandising will free up vital countertop and floor space and make your products organised and visually appealing.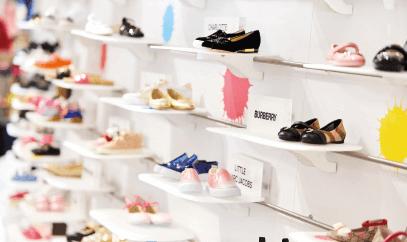 Acrylic POS buying guide
Acrylic point of sale display stands can be customised, and the lightweight design means they can be moved around easily.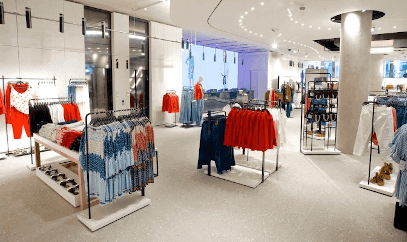 Space planning in retail stores
Space planning in retail involves looking at several factors, including product placement, traffic flow and floor plans.
How do I display awkwardly shaped products?
For products that are often an unusual shape or don't stand alone effectively, such as jewellery, our range of display stands, shelves and supports can provide an ideal solution. For products that are small and likely to roll or blow away, products such as a product display stand, clear display spheres and cubes are a great choice for keeping products contained whilst maintaining great visibility and accessibility.
With a huge range of display supports and stands in various styles, available for next day delivery with bulk buy discounts, here at UK POS we are bound to have the perfect visual merchandising solution for you.