Design and development / Metal
We offer a variety of metal products from small hooks to large poster bases using advanced techniques with our world-class machinery. Manufacturing products using a range of materials is something we pride ourselves on and all of our production team are highly trained on each material and machine used, to guarantee you the best quality.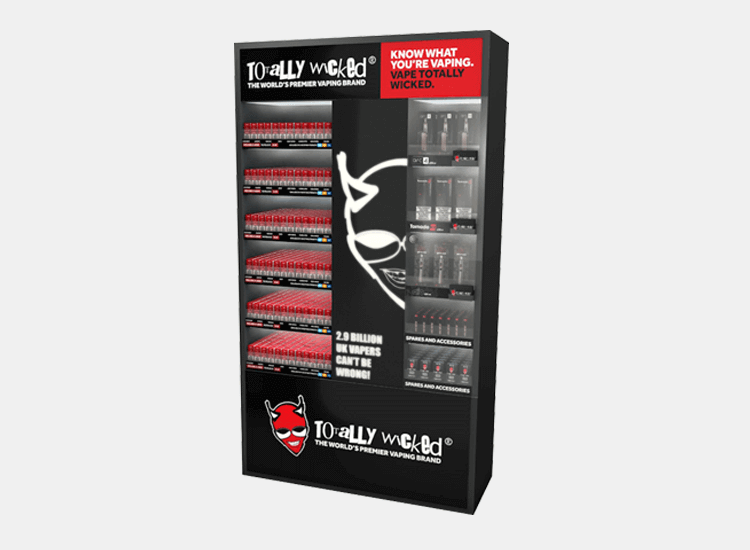 CNC machining
CNC machining is an advanced technique that we use to efficiently precision cut a variety of metal display items.
What is CNC machining?
CNC stands for computer numerical control and is a process in which lathes, mills, routers or grinders are controlled and guided by a specialised computer. The computer uses a 2D CAD file which generates coordinate type numbers for the computer to follow.
Why choose CNC machining?
As the process is controlled by a computer, a lot more precision and accuracy can be achieved which can then be replicated numerous times. With a CNC machine, you can produce much more complex designs and shapes than the human hand.
What machinery do you use?
We use a multi-axis sliding head CNC which means we are able to manufacture complex metal items in one go. Our machine is built with a fixed head which creates for shorter production times and lower costs.
What products can you make?
With CNC machining we produce a number of our metal products including our Steel Banner Holder Base.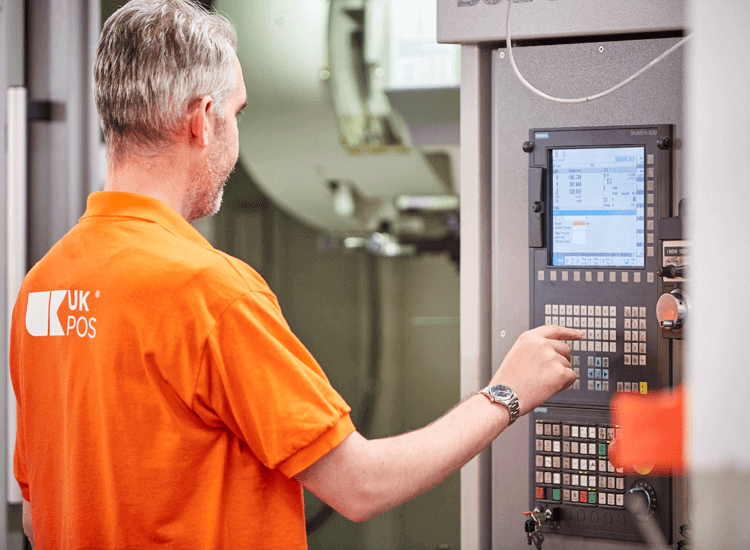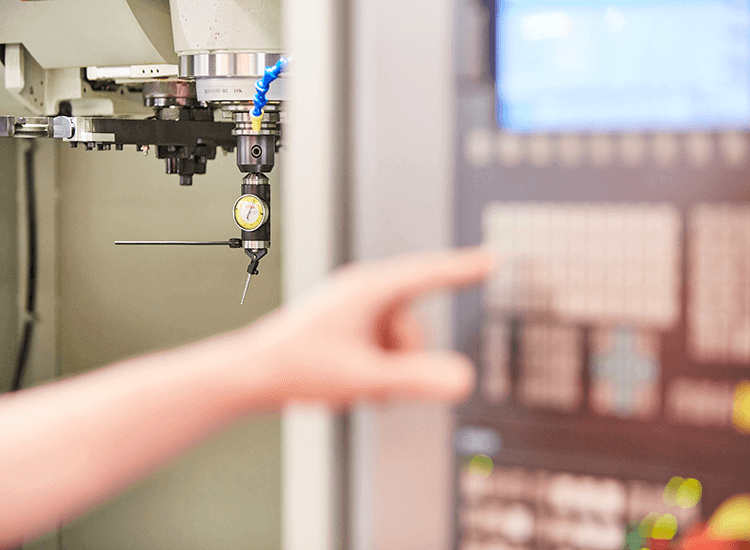 Laser cutting
Our laser cutting department has recently had a vast investment in the latest technology to further improve our metal laser cutting services.
What is laser cutting?
Laser cutting is an advanced technology that uses special plasma lasers to cut metals to an exact design. The design is determined by a CAD file.
Why choose laser cutting?
Laser cutting metal has many benefits. Any shape can be created with this technique, all edges are left smooth and clean and it is an affordable technique with no set up or tool costs.
What machinery do you use?
Our laser machine is designed with a bed size of 2100mm x 1600mm with the potential of cutting metal with a thickness of up to 50mm.
What products can you make?
We use the laser cutting process to manufacture components such as steel corner pieces for our Snap Frame manufacturing.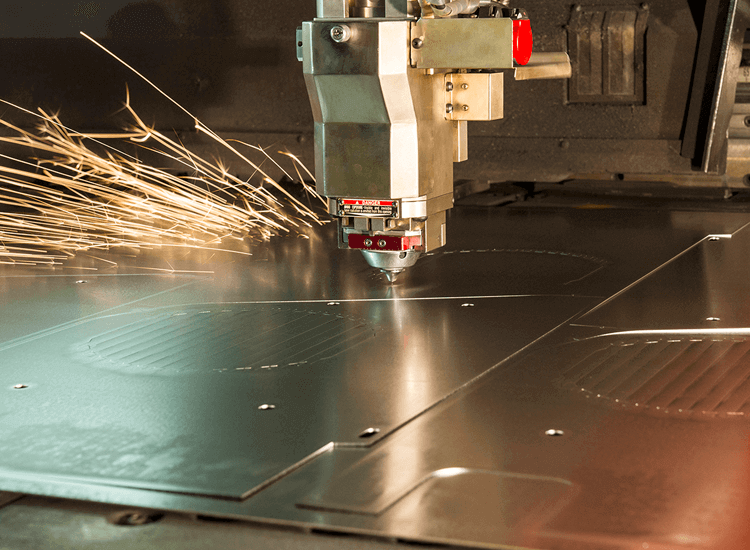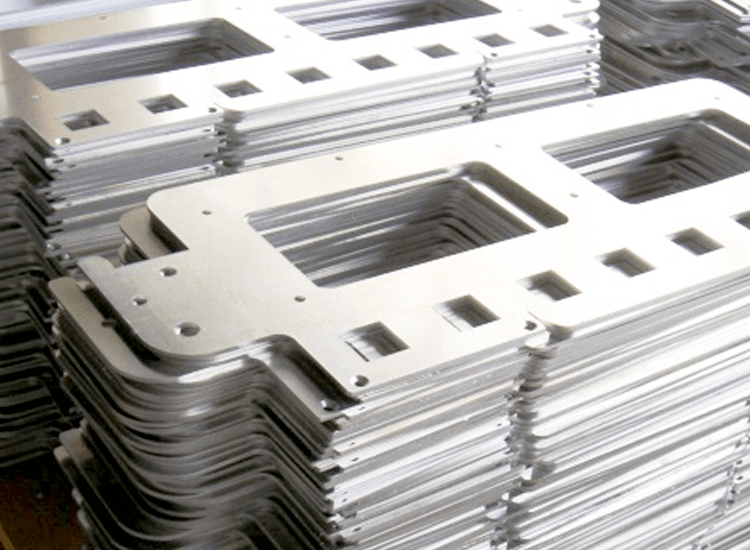 Wire forming
Wire forming is a technique that can be used on a variety of metals including aluminium, steel and stainless steel wire to create bespoke and accurate pieces.
What is wire forming?
Wire forming is the process of bending or shaping a roll of gauged wire. It is a common technique used widely across many industries.
Why choose wire forming?
Wire forming is a cost effective technique of producing robust and bespoke metal pieces.
What machinery do you use?
A selection of machinery is available to create our wire formed products including air, hydraulic and manual wire forming.
What products can you make with wire forming?
We produce our Double Hook Suspension Wires and most of our metal hooks using wire forming including our C Joining Hook.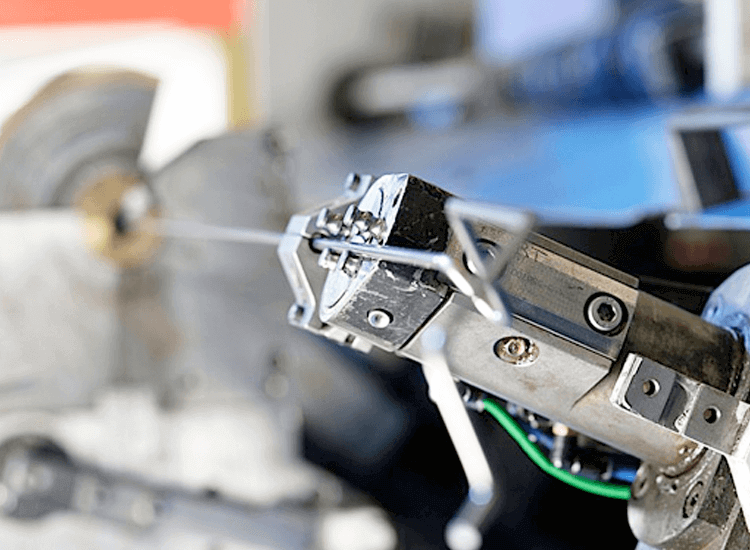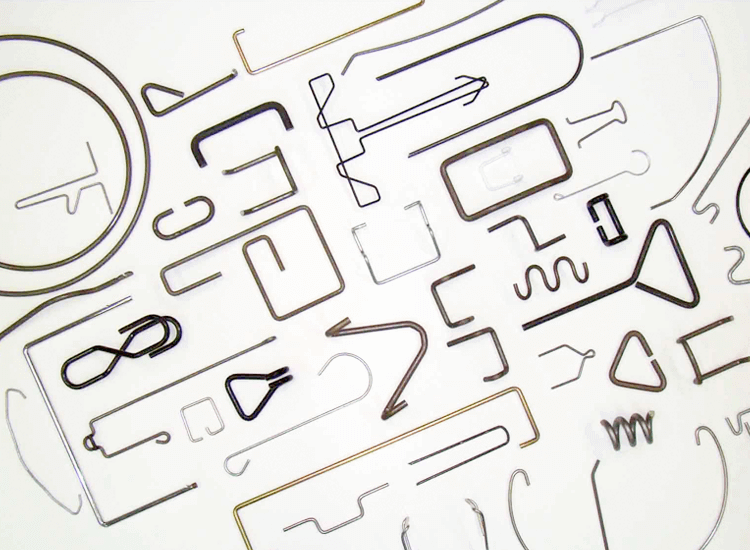 Metal and wire bending
Metal and wire bending is a process that can be used to create high volume metal products to an exact specification.
What is metal and wire bending?
Metal and wire bending forming metals to have a particular bend using CNC wire bending machines. This technique allows us to create both simple and complex pieces.
Why choose metal and wire bending?
Metal and wire bending is a good choice if you are looking to create a bespoke piece as almost any shape or style can be created in a cost effective manner.
What machinery do you use?
We use the latest CNC wire bending machines to create the highest quality finish possible.
What products can you make with this process?
We manufacture display hooks, clips, slatwall hooks, wire clips and a variety of bespoke pieces using our bending machinery.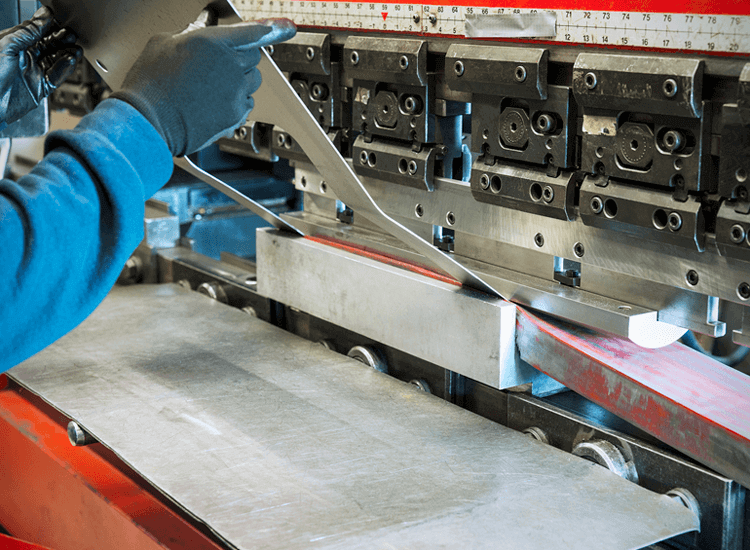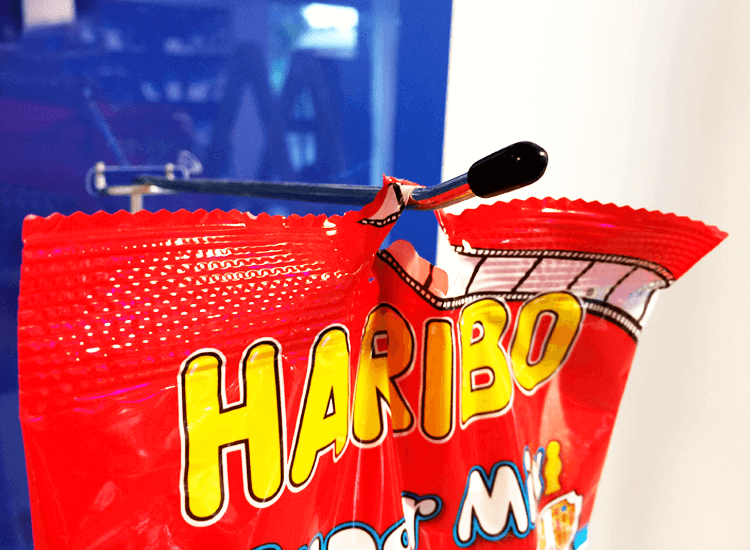 Powder Coating
Powder coating is the quickest way to amend the colour of your display.
What is powder coating?
Powder coating is changing the colour of your product. We apply a coating with a spray and cure it under heat to allow it to form a skin which is tougher than standard paint.
Why choose powder coating?
Powder coating is the easiest way to personalise your product in any RAL colour of your choice. It provides a lasting perfect finish that is resilient and won't chip like paint.
What machinery do you use?
Our powder coating booths operate on a closed loop system for optimum safety and air purity offering efficient and fully customisable solutions to suit the requirements of all powder coating operations.
What products can you powder coat?
We can powder coat any of our metal products including snap frames and A boards.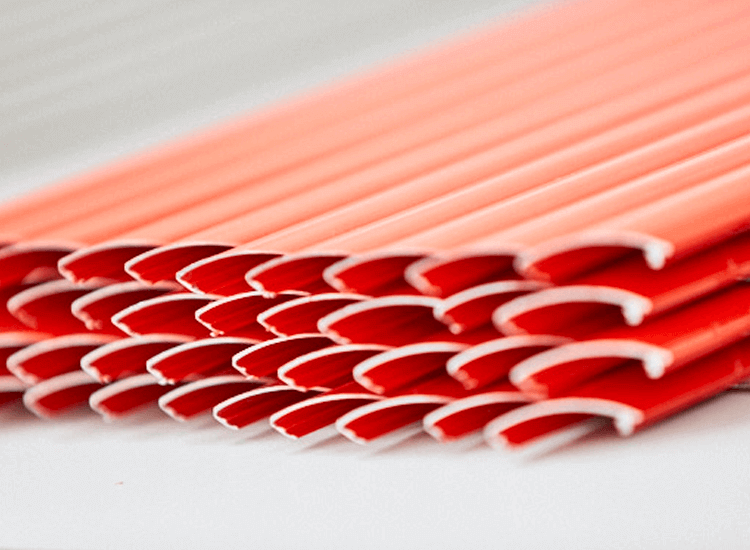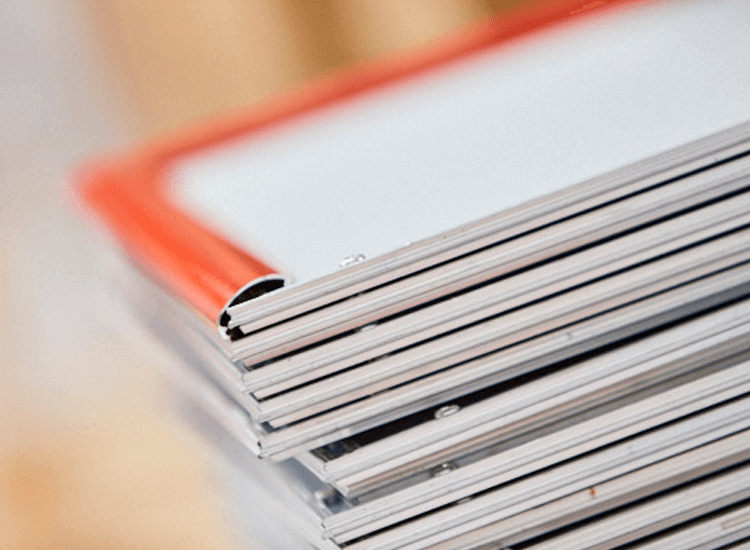 Snap Frame Manufacturing
We boast one of the best snap frame ranges on the market and are proud to say we have the capability to manufacture them ourselves.
How do you manufacture your snap frames?
We use an advance automated cutting system to achieve the best cut and finish.
Can you manufacture bespoke snap frames?
Yes, if you want a different size, colour or mitre we are able to do this for you on a quick turn around.
Why should I choose your snap frames?
We are able to supply large volumes of snap frames in a short amount of time, and we can customise the frames and colours to almost any specification.
Our quality control is second to none, so you can be sure you are buying the best, and we won't be beaten on price.