Custom Snap Frames buying guide
Here at UK POS, we are able to design and create custom Snap Frames to suit your specifications. From a different colour or size to a completely bespoke branded Snap Frame, we can do it.
Snap Frames are a cost effective way to display posters in an on-brand, informative yet simple way around your business.
Manufactured in high quality aluminium, they are designed with a front opening clip frame so you can update your posters in seconds.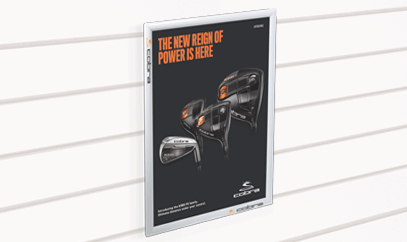 Design your custom Snap Frame with UK POS today.
Why choose UK POS Snap Frames
We have a large off the shelf collection of poster frames in a variety of colours, from silver, black and white to bright reds, golds and blues. We even offer a wood effect frame which is ideal for use with chalkboard inserts. Our standard frames are also available with three different profile thicknesses; 25mm, 32mm and 14mm.
Our Snap Frames are unrivalled on both quality and price. Unlike many of our competitors, all of our frames include a rigid styrene back panel.
The high quality panel will help support your POS display, keep your poster secure and keep it looking newer for longer. We can even print your bespoke posters to be sent along with your new snap frames for a complete POS solution.
Our Snap Frames are held in our UK based warehouse ready for same day despatch and next day delivery across the UK. We can provide high volumes on a quick turnaround at unbeatable prices.
UK POS custom Snap Frames
Using advance automated cutting systems, we are able to achieve the best cut and finish on all of our aluminium Snap Frames. We can produce large volumes of custom frames in a short amount of time.
We can powder coat our custom clip frames to almost any RAL colour to suit your brand. We can manufacture your aluminium poster frame to whatever size you require, whether it is a standard poster size or not.
Want a thicker or thinner frame? That's not a problem. We can design your bespoke Snap Frame with a different mitre to suit your requirements or we can even add rounded corners if you wish.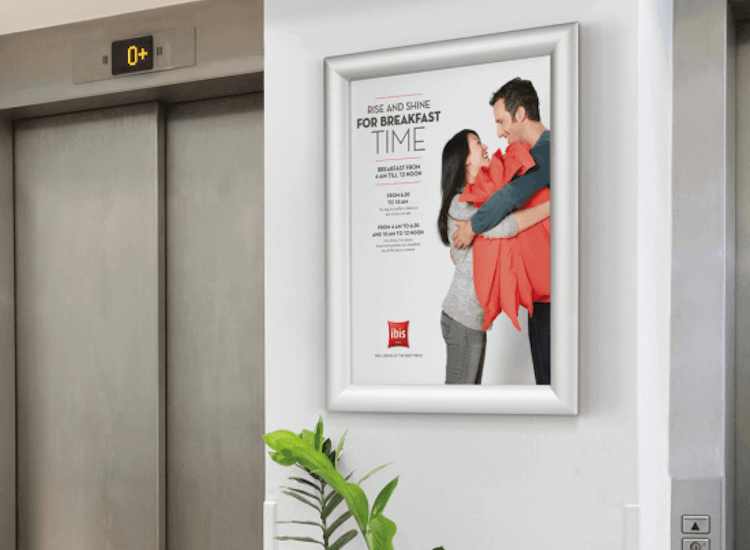 Our standard Snap Frames
As standard, our Snap Frames come in a variety of different colours, sizes and frame thickness. Our standard colour range includes: silver, black, white, wood effect, gold, chrome, red and blue. We also offer varying frame thicknesses: 15mm, 25mm and 32mm.
See below for approximate measurements of the standard sizes we offer:
| Product Size | Overall Size W x H | Visual Size W x H |
| --- | --- | --- |
| A5 | 18 x 24cm | 13 x 19cm |
| A4 | 24 x 33cm | 19 x 28cm |
| A3 | 33 x 45cm | 27 x 40cm |
| A2 | 45 x 62cm | 40 x 57cm |
| A1 | 62 x 87cm | 57 x 82cm |
| A0 | 121 x 87cm | 117 x 82cm |
If you are interested in discussing your bespoke Snap Frame requirements with our design team today, you can contact us now to start the process.