Acrylic POS display products buying guide
Introducing an acrylic point of sale display product is an affordable and effective way to improve your business displays.
Acrylic POS covers a wide spectrum of products, from Perspex leaflet holders to plastic shelf talkers, all of which are vital in certain industries.
Acrylic or Perspex point of sale products can be customised to suit your business needs and the light weight design means they can be moved around easily and frequently.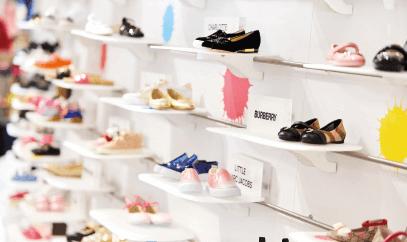 Acrylic POS display products are great for any business.
A selection of acrylic and perspex POS
Acrylic display blocks and bridges
Acrylic wall panels and poster holders
Acrylic, Perspex or plastic?
What is acrylic?
Acrylic and Perspex are essentially the same thing, as Perspex is simply a branded version of acrylic. Acrylic is a thermoplastic known as polyacrylate and is derived from a natural gas. Both acrylic and Perspex are a composition of MMA and PMMA resins.
Why should I choose acrylic?
There are many advantages of choosing acrylic display products, here are just a few:
Acrylic and Perspex have a transparency rate of 93%
High quality acrylic will remain looking new regardless of age or exposure
It can be shaped and moulded into pretty much any shape you require
It has a high impact resistance to stand the test of time
It can be manufactured in almost any colour
It is easy to clean and maintain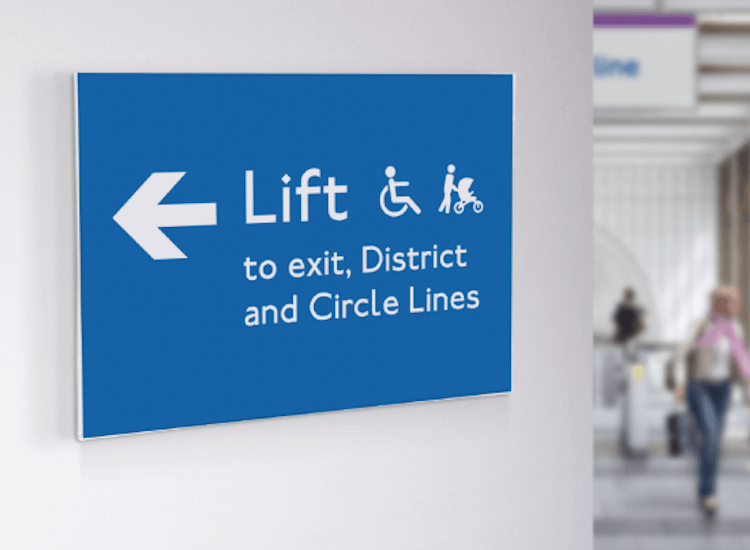 What kind of Perspex display products do you manufacture?
We manufacture and sell a vast variety of acrylic and perspex products. Our range includes leaflet holders, showcard holders, poster holders, menu holders, brochure stands, window displays, shoe stands, plate stands, ballot boxes, slat wall shelves and much more.
What is styrene?
Styrene is a clear plastic that is often used as a cheaper alternative to acrylic. Styrene is durable and strong, perfect for displays that are exposed to customer handling. Styrene is used as a budget solution as it is less scratch resistant than acrylic and does not offer the same crystal clear finish.
I'd like a colourful acrylic display, is this possible?
Acrylic displays can be manufactured in a wide range of colours, so no matter what your display and whether you decide on clear or colour, there will be an acrylic display perfect for you.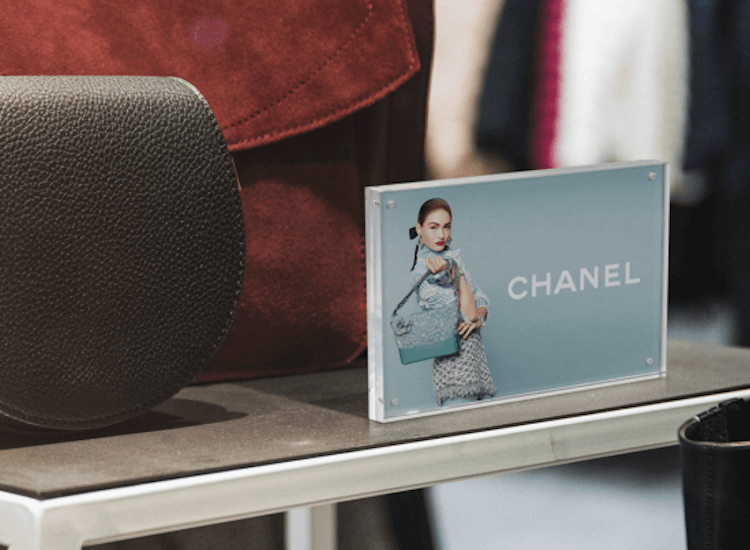 Our acrylic display stands are crystal clear and finished with a diamond polish, so dependent on the style of product you are looking for, the clear finish may be best for you.
The clear acrylic will not distract customers or visitors from your product or literature, which might make them more likely to interact.
However, if colour is a part of your business, then perhaps a clear acrylic display will get lost among your other displays or décor. Coloured acrylic still has the highest quality finish and will be on par with it's clear counterpart.
Can plastic display products be used outdoors?
Acrylic or perspex displays can be used safely outside. The plastic will be waterproof and should not discolour or melt in the sunlight. We have a range of acrylic products, such as outdoor leaflet holders, that are specifically designed to be used outdoors.
How do I keep acrylic display stands clean?
The best way to keep your acrylic or perspex display looking it's best is with a Anti Static Optical Cleaner paired with a Micro Fibre Cleaning Cloth. If your acrylic display becomes scratched or marked then we have an easy solution for you, thanks to our Acrylic Scratch Remover. This handy kit consists of remover paste, a polishing cloth and abrasive paper, which gives you the tools you need to buff, polish and wipe clean your acrylic display products to restore them to their original quality.